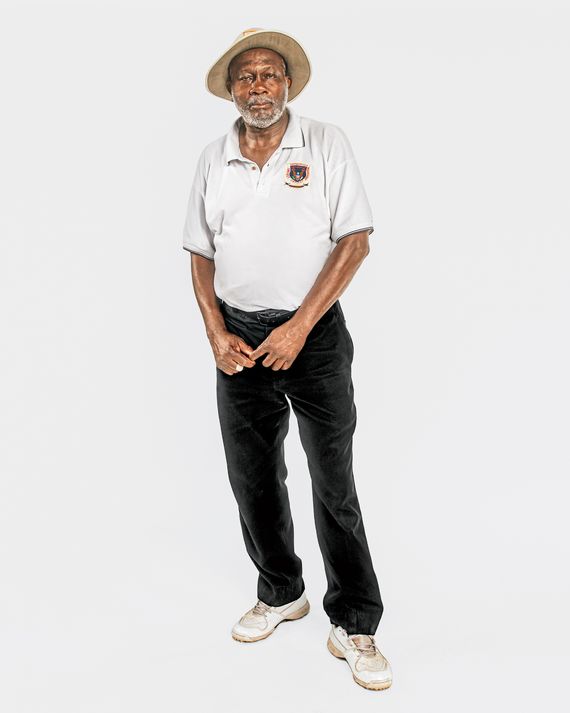 Photo: DeSean McClinton-Holland
Elvis Grant (pictured above)
Bus Driver, Wakefield
When did you start playing?
When I was 10 in Jamaica. I moved here in '82 and didn't know they played cricket in America. I was standing at a bus stop one morning, and I saw a guy walking on the street with a cricket bat in his hand. So I walked over to him and I said, "They play cricket here?" And he said yes. He invited me to become a member of his club right away. Now I'm part of the Primrose Cricket Club, which was founded by a group of Jamaicans in the Bronx in 1913.
You play just on weekends? 
Yes. Driving in the city is a tough job. It takes a lot of concentration and a lot
of energy. So at home, I do farming in the backyard. I plant a lot of vegetables: tomatoes and callaloo, peppers, string beans. I also raise mourning doves. They're so cute. They sit on my head and my shoulders.