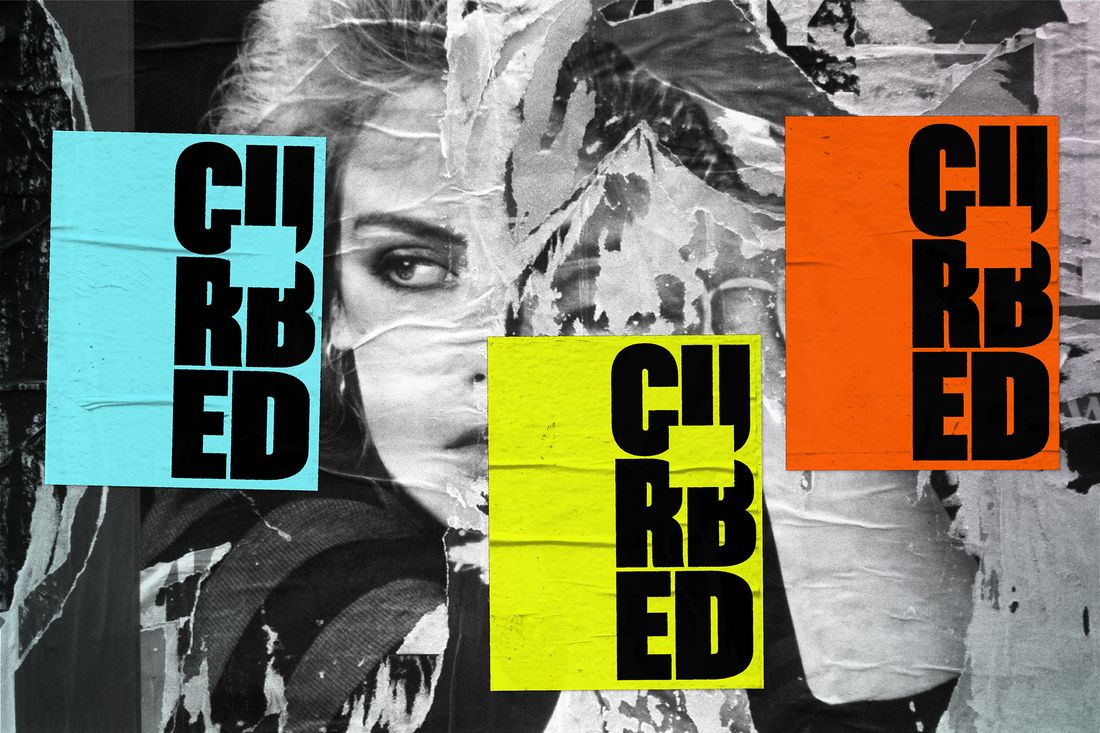 Photo-Illustration: Marcus Peabody/Getty
Today, the pioneering website Curbed is joining New York as our home for coverage of cities and city life. We can't imagine a better fit. For almost 16 years, we at New York have watched as Curbed documented, with wit and obsession and style, the changing shape of the physical city. Curbed began as a tiny blog, savoring every delicious morsel of local development news and gossip at a time when New York, like so many cities, was being rapidly transformed. The site expanded in its ambition — and its borders nationally. In 2013, Curbed became a part of Vox Media, the company that also owns New York. And for the past six months, Curbed's editors and writers have been working with the New York editorial team — and in collaboration with design, product, and technology — to build the site's next chapter as part of the larger magazine.
When New York magazine was founded in 1968, its absolute focus was New York City life: its politics, accents, art, social dynamics, and best lo mein. In 2020, the magazine still has New York City at its center — but the purview has expanded to the entire country, if not the world. New York's online coverage of the specifics of city life has, in recent years, been distributed across its websites; so has its writing on architecture, urbanism, real estate, and design. Now, you'll be reading a lot more of it on Curbed.
Like New York, Curbed will be based in New York City and largely focused on the city's architecture and design, neighborhoods and characters, real estate and policy, power brokers and rabble-rousers. But Curbed will also continue to reach nationally, diving into the lively, urgent conversation about what ­cities can become in a time of rapid change. American ­cities are facing a combination of crises from the ­fiscal to the existential; at the same time, they are a stage on which our political conflicts are being debated and opposing visions of the future tested. Look to Curbed for reporting, criticism, analysis, and provocation. And we hope it will be the sharpest eyes on the real-estate market as well as a place of playful but unerring good taste.
The "Design Hunting" section of Curbed is the new home of New York's design editor, Wendy Goodman. As she has done for decades in these pages, she'll be unearthing the minimalist, maximalist, and everything-in-betweenest apartments and houses of the most interesting people imaginable. "Design Hunting" will also highlight the ideas, people, and objects shaping the design world, led by writer Diana Budds.
And, of course, we'll show you where to live next — or just where to imagine you might move. You'll find this in "the Real Estate," which will be populated with practical listings, market insight, and an eye toward the occasionally bananas, overseen by Jenny Xie. We also intend to check in regularly on other urban real-estate markets of interest to our readers, either to sniff out a particularly good deal — or whenever writer Megan Barber notices a Frank Lloyd Wright house for sale that might make you consider moving to Wisconsin.
In the "Corner Shop" section, you'll see a carefully chosen set of home goods, created alongside editors of the Strategist.
"Cityscape" will contain news and analysis. New York's architecture critic, Justin Davidson, will join Curbed's urbanism editor Alissa Walker, data reporter Jeff Andrews, and staff ­writers ­Valeria Ricciulli and Caroline Spivack as they set out to explain the workings of cities, where people with money and power (and those with not much money and not much power) fight it out — and even, sometimes, work together.
It wouldn't be a site about New York without a lot of New Yorkers, and we're excited to be moving New York's "Look Book" to Curbed to zero in on a specific slice of the city's population, whether it be postal workers in Queens, first-year students at Juilliard, or a stoop sale in Bed-Stuy.
And, finally, Curbed will have a new design. Its sophisticated and slightly mischievous layout is meant to follow a grid but also echo elements of the dynamic city experience. The new Curbed logo creates — as our late co-founder Milton Glaser would say — a "small puzzle." The stacked letters suggest a building. Or is it a city seen from above? Or maybe it's a park, or a poster plastered onto a construction site.
What else? We couldn't begin to tell you. Cities are always evolving, and Curbed will be too. It'll live and breathe New York during the city's most critical time in decades. We'll be chronicling this extraordinary American story as it pulses through our streets — and changes them.