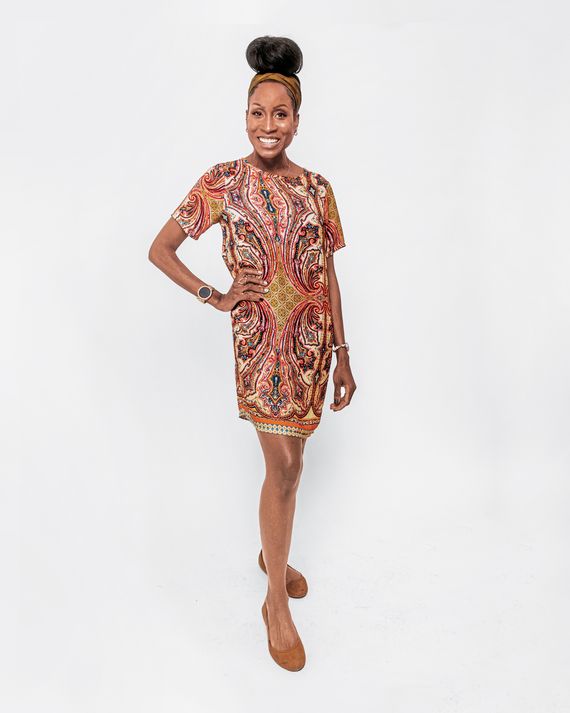 Samantha Williams.
Photo: DeSean McClinton-Holland
Samantha Williams (pictured above)
Civil engineer, South Harlem
Is this your lunch break?
Yes. I work nearby, and we just started coming into the office. I like Dig Inn — they season those vegetables.
So you're an engineer?
Yes, though most people don't pin me as one. Because, well, I hate to say it, but when you hear engineer, you imagine someone a bit nerdier. I'm used to being the only person that looks like me in a room. There weren't a lot of females at my college, Polytechnic University. And it wasn't very diverse. Which is what led me to my husband. We were the two Black people
in class.
What was your first date?
We didn't have one. We'd study together; we were friends. Then it changed — and everyone knew. They were like, "We all knew Sam's googly-eyed over Tyree." Even our professors were involved. If we were having a tiff, they'd be like, "Well, you have to do a group project together, so get over it."