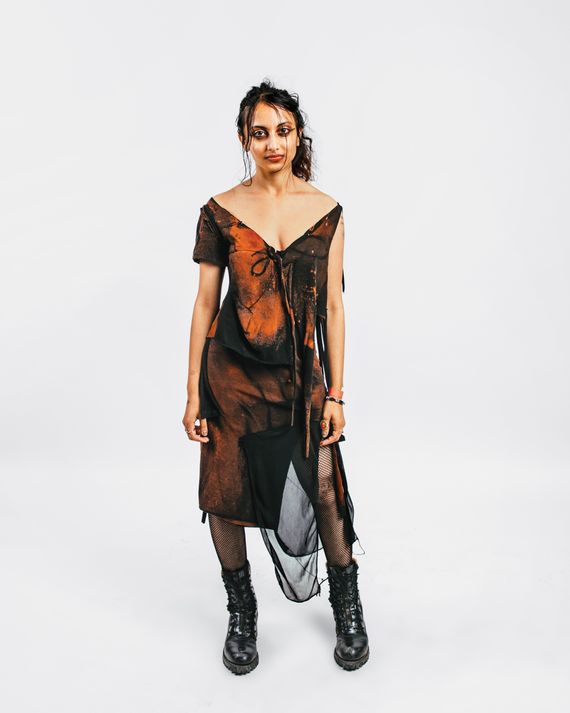 Photo: DeSean McClinton-Holland
Shiraz Fazli
Fashion designer, Bedford-Stuyvesant (pictured above)
Is this your first time at Disco Tehran? 
No, I actually went to the first they ever had, a few years ago at Mood Ring. It was after a big Iranian football match, so there were a lot of Iranians there with their faces painted with the flag. Tonight, everyone is drinking something called Back Home beer, which was made by an Iranian woman. It has sumac and lime in it.
What sorts of clothes do you design?
I like to use recycled textiles to make things a little messy and disgusting but
also comfortable to wear and dance in. My brand name is Shirazophobia, like arachnophobia, because I used to get so many panic attacks. And then, also, people find the type of art I make weird and creepy and a little unsettling.
And what does your shoulder tattoo say? 
It says "Rodent Bait." I did it on myself when I was 17 because I had this thought that was like, God, I keep attracting the worst people into my life. I'm like rodent bait.