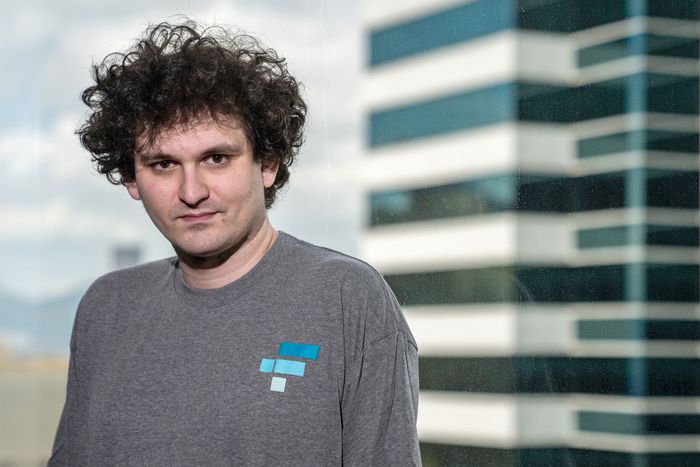 Photo: Lam Yik/Bloomberg via Getty Images
The $32 billion net worth of crypto wunderkind Sam Bankman-Fried has collapsed as a result of the demise of his cryptocurrency exchange FTX and along with it 130 additional companies, his organization's philanthropic arm, (apparently) the life savings of several hundred employees, and some teachers' pensions from Ontario. Of course, as with any sordid financial scandal involving a much-hyped "visionary" disgraced at the height of his powers, the fallout also includes real estate. It took only a few days for a listing to appear for Bankman-Fried's luxury penthouse in New Providence, where he reportedly lived with a "cabal of roommates" — though the listing itself has since been reported as fake and was taken down, the penthouse purchase itself was real, according to multiple outlets.
But that's just the beginning of a tally that is likely to grow as the true picture of what FTX was doing with its customers' and investors' money comes into view. As reported by the Block, FTX Property Holdings "spent $74,230,193 on property in the Bahamas over 2022," including condos at two different luxury resorts. Numerous properties associated with Bankman-Fried, his family members, and FTX have emerged. The company recently announced plans to move its headquarters to Miami after opening its Chicago headquarters four months prior. And it opened an office in Tokyo after launching FTX Japan in June.
Below, we'll keep a running list of FTX-related real-estate holdings that are now in question.
The Penthouse
Nassau, the Bahamas
Much was made in the press earlier this year about Bankman-Fried, despite being a billionaire, living with roommates in this five-bedroom condo in the Bahamas on the penthouse floor of a luxury building called the Orchid. (Post-downfall, the group has been described as a "cabal" and also a "polycule.") It was listed for $39.9 million on the website of Seaside Real Estate, but Forbes subsequently reported that the posting was fake and that representatives from Seaside said they weren't aware of it going online. Reuters has since confirmed via property records that papers for the penthouse dated March 17 "were signed by Ryan Salame, the president of FTX Property, and showed it was intended as 'residence for key personnel.'"
At 12,000 square feet, the condo is the opposite of Bankman-Fried's well-advertised "monklike" aesthetic. (Bankman-Fried, who was a stock trader before he created FTX and made his fortune in crypto, preached a minimalist, anti-materialist lifestyle — press often mentioned the fact that he drives a Toyota Corolla and uses his parents' Netflix account.) Part of a luxury development called the Albany, owned in part by Tiger Woods and Justin Timberlake, it sits on the yacht marina in Nassau, was designed by architect Morris Adjmi (also responsible for Manhattan's Samsung building and the Wythe Hotel), and has all the amenities one might expect (pool, Jacuzzi, full bar, kitchen island the size of that Corolla). "Encircled by marshes and scrub forests, the 600-acre community of pearl-white towers is walled-off to practically everyone," the Washington Post wrote of the Albany. "A giant lawn at the community's center, near a Rolex store, features a full-size replica of Wall Street's famous Charging Bull sculpture. A lavish recording studio there, known as the Sanctuary, has been used by Drake, Mariah Carey and Alicia Keys." Sounds super-monklike.
10-plus Beach Condos in the Bahamas
Per Reuters, documents show that a unit of FTX purchased seven condominiums in the Albany resort, costing almost $72 million. FTX leadership also bought three condos at One Cable Beach, a beachfront resort on a private island in New Providence, for between $950,000 and $2 million. Records purportedly reflect that they were bought by former head of engineering Nishad Singh, co-founder Gary Wang, and Bankman-Fried "for residential use." The One Cable Beach website says amenities like a state-of-the-art gym and infinity pool offer "a feeling of Zen: a state of togetherness of body and mind."
A Vacation Home for SBF's Parents
Old Fort Bay, the Bahamas
Documents show yet another beach house purchased in the Bahamas for $16.4 million by Sam Bankman-Fried's parents, Stanford law professors Joseph Bankman and Barbara Fried, in a gated community called Old Fort Bay. Per Reuters, one of the documents signed by both parties was dated as recently as June 15 and referred to the property for use as a "vacation home." It is unknown exactly how the property was purchased, but a spokesman said that "since before the bankruptcy proceedings, Mr. Bankman and Ms. Fried have been seeking to return the deed to the company and are awaiting further instructions." Old Fort Bay, according to the community's website, was "built by the British in the 1700s, during a lawless period when the Crown spent enormous time and energy trying to keep pirates, privateers and buccaneers under control in this part of the world." They still keep an old cannon on the lawn.
Bahamas Corporate Headquarters
FTX didn't only purchase residential properties in the Bahamas. According to the Bahamas Tribune news, FTX spent $4.5 million on a site for its future corporate campus at the Bayside Executive Park site, a planned $60 million in total, "now almost certain not to proceed." A press release from April said "The five (5) acre development will include FTX's headquarters, a boutique 38-room hotel, gym facilities, and a building for commercial use." SBF tweeted from the groundbreaking ceremony as well, though an employee at one of the construction firms reportedly told Fortune that they only built a toilet so far on the site. The current headquarters at the Veridian Corporate Centre cost $2.29 million, according to the Tribune.
FTX Arena
Miami, Florida
Last year, FTX entered a 19-year, $135 million naming rights deal with Miami-Dade County to emblazon the dome of the Miami Heat's stadium with the three letters of its name (the FTX logo also adorns the team's jerseys). That was back when FTX probably seemed like a great branding partner; now, the county is seeking to terminate the agreement, arguing to a federal judge that continuing to be associated with the PR disaster that is FTX would result in "significant hardship." However, a judge issued a stay order, preventing creditors like Miami-Dade from acting against the company during bankruptcy proceedings. According to NPR, FTX has already paid almost $20 million of its tab, and the county is seeking damages of $17 million, the amount FTX is contractually obligated to pay if it defaults.
The D.C. Townhouse
Capitol Hill, Washington D.C.
Realtor.com reports that Guarding Against Pandemics, a nonprofit funded by Bankman-Fried and run by his brother, Gabe, splashed out on a $3,289,000 brick townhouse in Washington, D.C., in mid-April 2022. The townhouse has a "private underground garage, three wine refrigerators (including a mini one in the primary suite), four fireplaces, and an elevator," perfect for wining and dining influential political allies and lobbyists, which was supposedly the purpose behind the purchase of the home. Per NBC, it was recently used to host vegan cocktail parties.