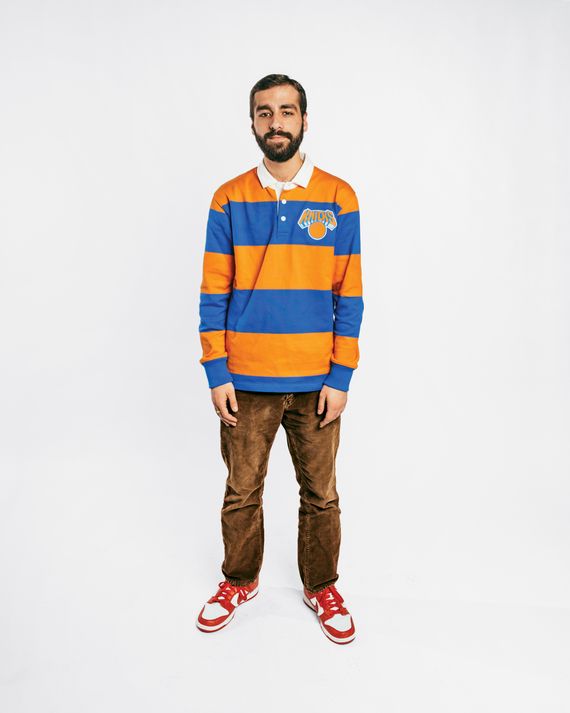 Photo: DeSean McClinton-Holland
Owen Madigan       
Student, Clinton Hill  (pictured above)
How long have you been coming to Knicks games? 
As long as I can remember. My parents were like obsessed with Patrick Ewing and the team with John Starks. They probably started taking me in like the third grade. I think my first game was Knicks-Celtics. It had big New York energy.
What do you mean?
Like when I was walking in today, the first thing I told my dad was that I'm ready to see a drunk Italian. There's always going to be a dude wearing a full tracksuit saying just absurdly foul shit the whole game. You're always also going to see a group of high-school students. We're sitting next to some today; I think they go to Trinity. They're always so into the stats, just geeking out with their homies the whole time. Like, "Oh, he's going to drop 30 tonight." It can almost feel like a comedy show where you're just waiting for someone around you to drop that perfect one-liner that has everyone pissing their pants laughing.
Have you heard any tonight?
Most of them are probably too explicit to repeat. But there was one guy who spent an entire quarter screaming at the bench about Anthony Davis's unibrow. He was like, "Get the electric shaver out!"