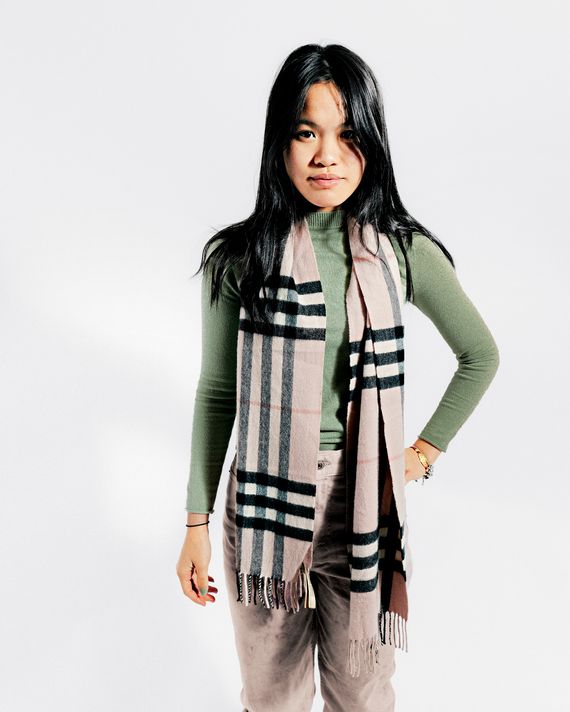 Vanessa Chan (pictured above)
Tenth-grader, Chinatown
How's the day been so far?
Well, once I woke up, my parents gave me my red envelope. When you receive one, you're meant to say a few words. Like, "Gong hei fat choy," which means "Good luck, I wish you good health, good wealth." A lot of kids my age — I'm 15 — think Lunar New Year is only about the red envelopes. But it's not. It's about celebrating a fresh start.
Have you been celebrating a fresh start?
Oh my gosh, yes. I got a haircut, I got new shoes, I got this entirely new outfit to wear today, and I actually redid my room. I'd wanted to for so long but didn't have the time, because I'm always busy with school and helping my parents at their restaurant. I'm a manager, but not officially, because I'm a kid, too. But anyway, I got a new desk, a new cabinet, and floating shelves. I'm very happy and very satisfied, and very grateful because a lot of people don't have the privilege to redo their room.