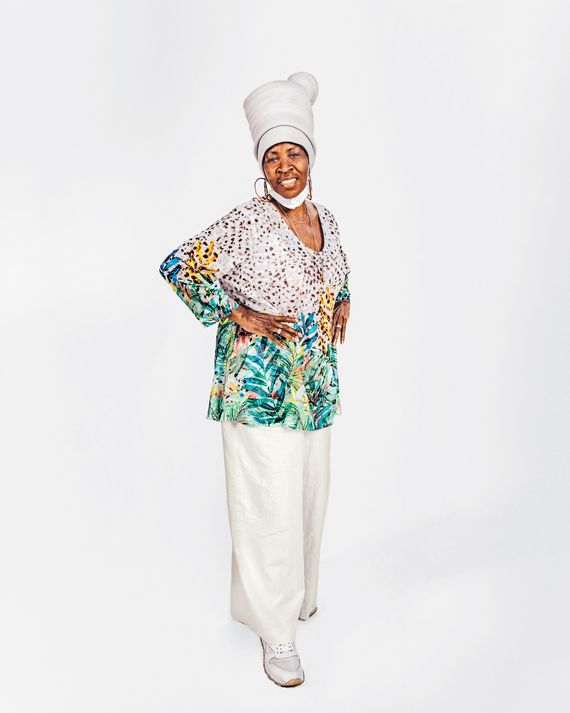 Photo: DeSean McClinton-Holland
Malika Sharif (pictured above)
Fashion retailer, New Haven, Connecticut
How long have you been coming here?
Years. The vendors all know me. They'd wholesale to me for my store, Dare to Be Different. It was in Connecticut and closed because of the pandemic. Everything we stocked was odd. We had glasses where one eye was oblong and the other was round. People are still wearing clothes they bought from me years ago, because they say "I can't find any fashion since you closed. When are you going to open back up?" I don't know what's next, but fashion is my passion. I wore zoot suits and carried canes way before they were popular.
Tell me about your hat.
It was designed by Matthews Hats. He's from Trinidad, and he's designed for Grace Jones, Patti LaBelle, Spike Lee. He likes me because I'm an outrageous type of person. This crown is called the Ice Bucket because it looks like an ice bucket with a bottle coming out the top. But, honestly, it's nothing compared to my other hats. I have over 400 at home.