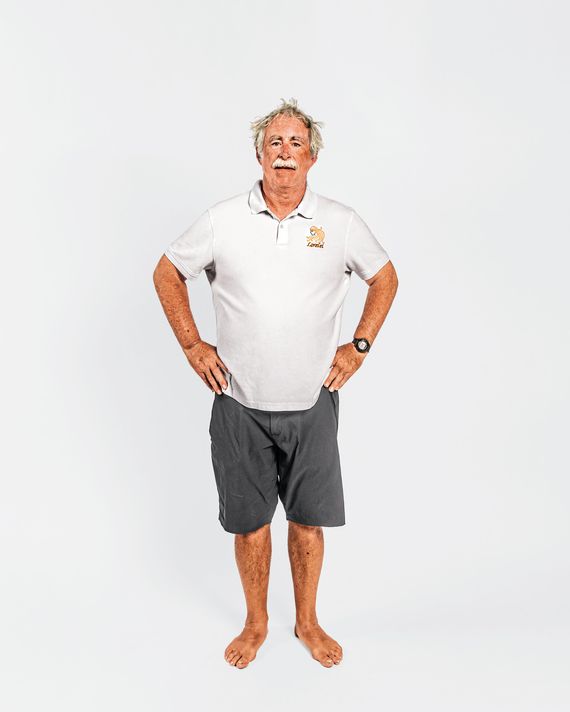 Photo: DeSean McClinton-Holland
Ted Wiedeke (pictured above)
Retired attorney, Bayville, New Jersey
Are you a member here?
No. This gentleman I sail with, Bud Brown, asked me to crew on his boat — they're having a regional regatta here today. I'm a member at the Toms River Yacht Club in New Jersey; my parents joined that club in the '50s, and I joined in the '80s. My law firm was willing to pay for it because of the social advantages.
How long have you sailed?
Since I was 7. I'm 64 years old now. I'm still going up against the pros, but I'm not as strong as I used to be. You know, it's funny — I had to write a paper in college about competition, about whether or not I was a competitive person. Initially, I was going to say, "No, I'm not." But then
I started thinking, and I realized, Well, I race boats all the time. And I get pretty worked up if I'm not No. 1 in class. And when I drive, if someone passes me, I don't really like that very much. And basically, I want to win at everything. I realized, Oh, I'm an incredibly competitive guy. And that hasn't really changed. If I can't make the boat go as fast as it can, I don't want to be sailing it.