I don't think we realized how much work we were stepping into," says Nick Cope, thinking back at when he and his wife Rachel Cope fell for this 1968 split-level house in Hudson five years ago. The couple, who founded the Calico Wallpaper company and know their way around interiors, had been taking day trips to the area for years. But with daughter, Willow, on the way, house hunting began in earnest.
After looking at around ten houses north of the city they chose the house that needed the most work, but just how much work was to be discovered once the renovation began. Nick admits that even though he had had a design build firm before starting Calico, "I over estimated my abilities. I was used to doing interior renovations in Manhattan working on smaller scale projects with systems in place."
But this house with a pastiche of stylistic add-ons created over decades, presented a larger challenge.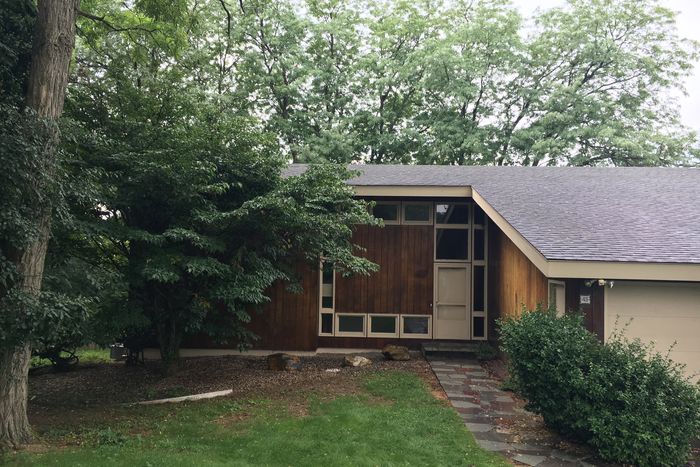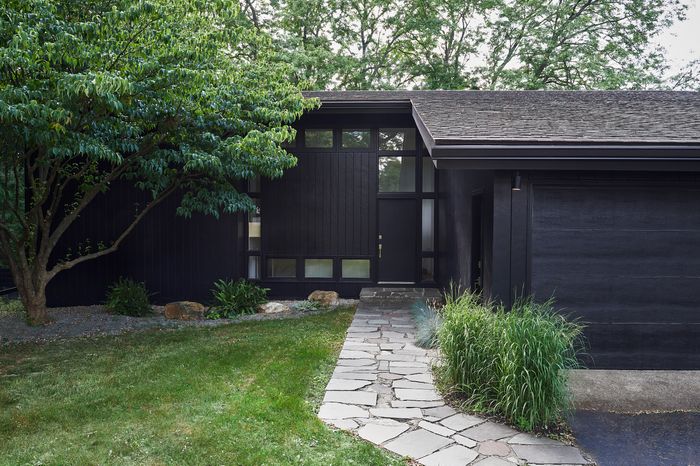 Enter architect, Michael Yarinsky of Office of Tangible Space, who along with contractor, Per Blomquist, confronted the subdivided layout on the main floor to conceive a fluid expanse of open space with areas of intimacy off the open kitchen. "Opening up the space also served to frame the view of the valley below and blur the boundaries of inside and out," Yarinsky says. "Michael and Per identified this area where they put in a piece of steel and you could basically eliminate all the rooms in the ground floor. There were six," Nick says. "That was a game changer for us."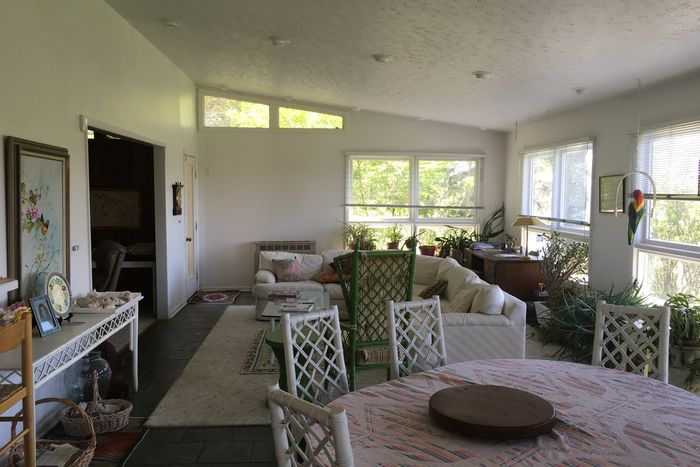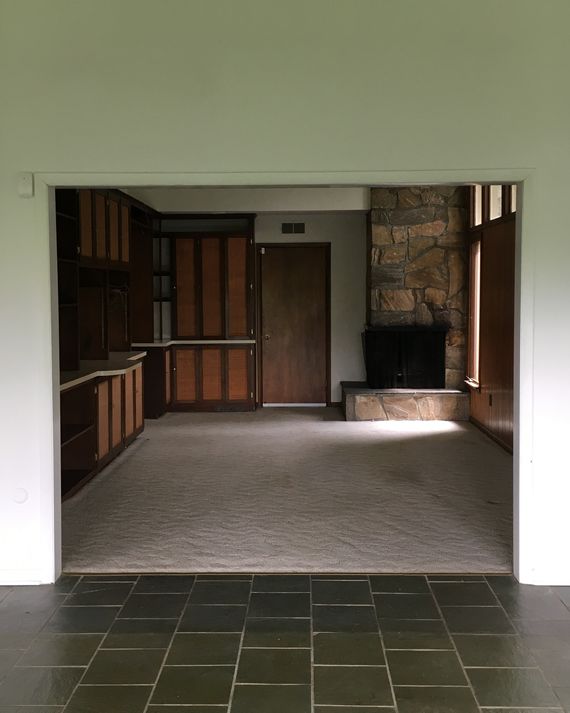 "The house in Hudson was our first purchase of a home and in this new space we wanted to be surrounded by objects that our friends had created." Nick says of the different designers represented throughout the space. Their coterie of friends include a bevy of seasoned makers and artisans including lighting designer, Lindsey Adelman, and the duos behind Apparatus and Workstead studios, all of whom contributed to the décor of the house. And of course they could dip into their own Calico Wallpaper and Cope textile designs.
"We didn't enter the project with a master plan," Nick says. "but rather organically developed the mood by experiencing the space, and then finding important pieces. For instance, when we saw the Lindsey Adelman Clamp Light, we knew it had to create a large presence in a great room. The shape of the sloping brass chain helped us to find the perfect Fort Standard Column dining table to pair with."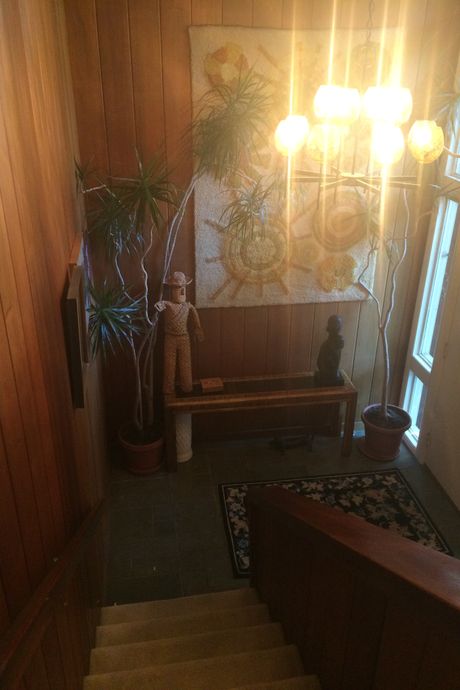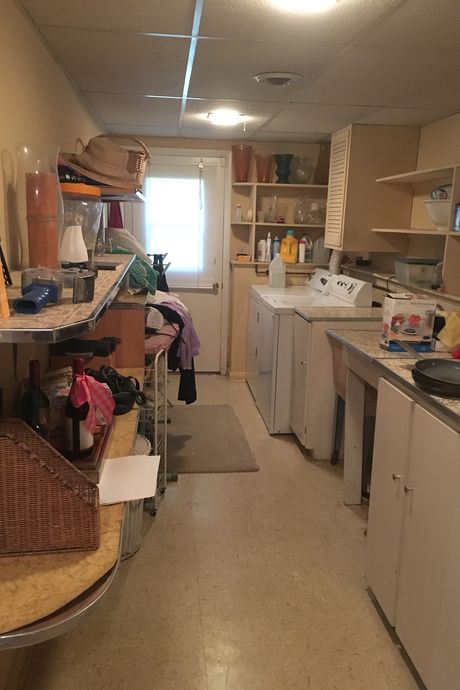 After the extensive renovation they lived there happily and two years ago, their son, River, arrived. But in the pandemic, when many city people decided they needed to get a house in the country, someone came a calling to want to buy it. "We never put it on the market and we never thought about selling it." Nick says. But after all that work, they finally succumbed to an offer they couldn't refuse.