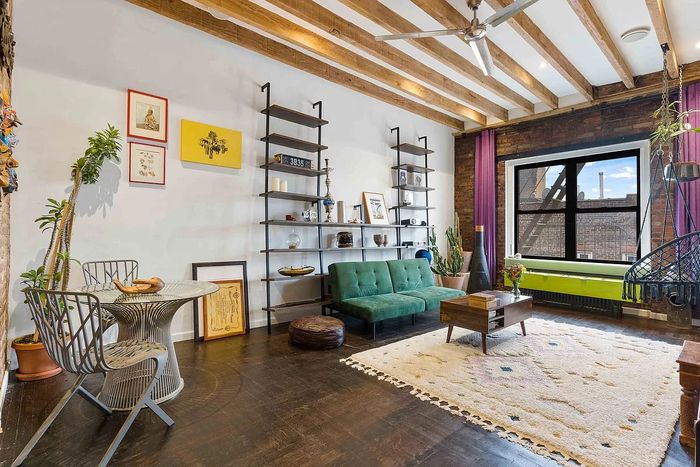 Photo: Kellen Houde/Gotham Interiors
For under a million dollars, one can find all sorts of housing configurations: park-and-subway-adjacent studios, one-bedrooms hidden in carriage houses or former shoe factories, and even the occasional true two-bedroom. With apartment prices rising again and inventory continuing to tighten up, we're combing the market for particularly spacious, nicely renovated, or otherwise worth-a-look apartments at various six-digit price points. This week: a loftlike one-bedroom in Concourse, a Chelsea duplex with a wood-burning fireplace, and more. 
A Prewar Studio on the Upper West Side for $335,000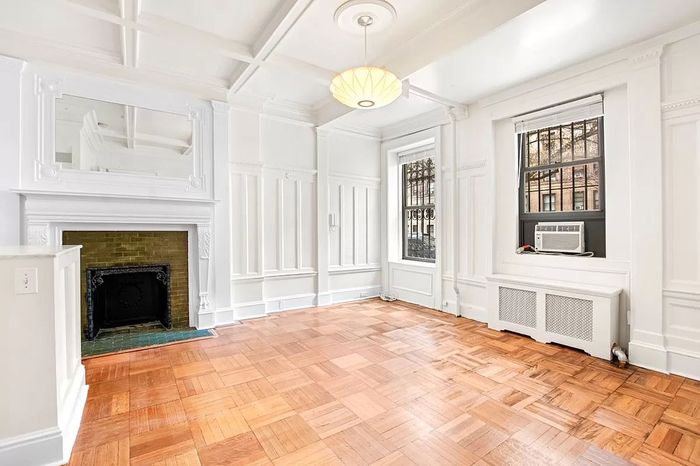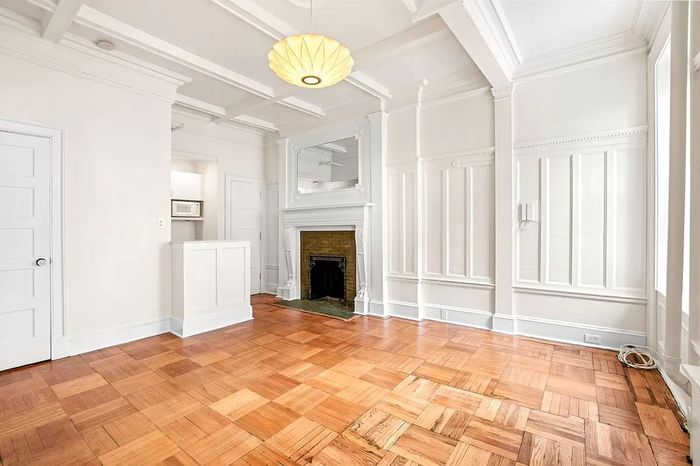 308 West 106th Street Apt. 1F — Although it's one of the absolute lowest-priced studios on the Upper West Side (with one of the lowest monthly fees as well), this first-floor studio by Riverside Park comes with an abundance of period details that are hard to find even in larger apartments. They include: coffered ceilings, high wainscoting with dentil moldings, a decorative fireplace with an inset mirror above, and crystal doorknobs. The kitchen is small but has a new stove and an extra sliver of marble countertop added on. Also nice: large built-in shelves (and crown molding!) in the bathroom.
A Loftlike One-Bedroom in Concourse for $350,000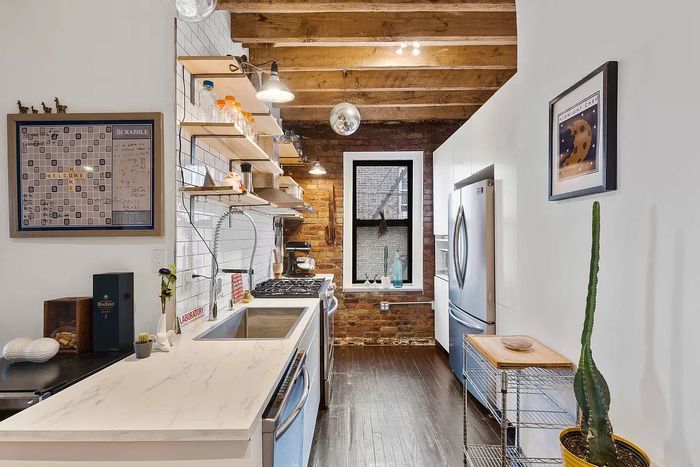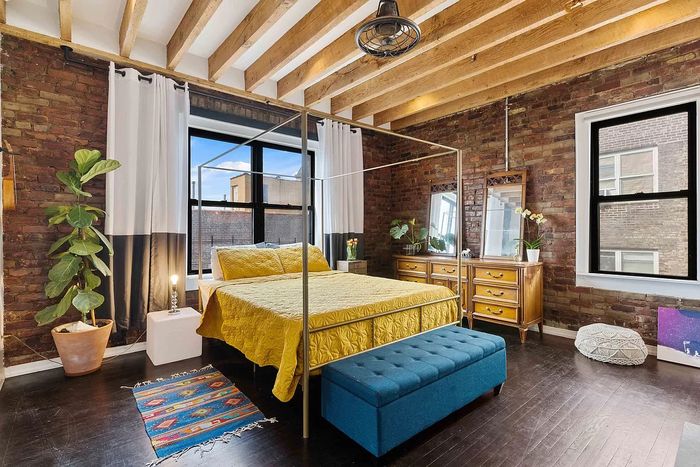 675 Walton Avenue Apt. 6L — This renovated top-floor apartment near Yankee Stadium is definitely on the pricey side for the area, but it's also unlike anything else on the market. Instead of plain white walls and honey-oak kitchen cabinets, this unit has exposed-brick walls and beamed ceilings throughout, plus handleless white cabinets and pale-wood open shelves in the kitchen. Meanwhile, the windowed bathroom comes wrapped in subway tile and includes both a butter-yellow tub and a shower with a huge rain showerhead. The unit is also pretty spacious: The living room measures 20 feet deep, the corner bedroom is almost 15 by 15 feet, and there's a large foyer that's almost like an extension of the kitchen.
A Renovated Chelsea One-Bedroom for $799,000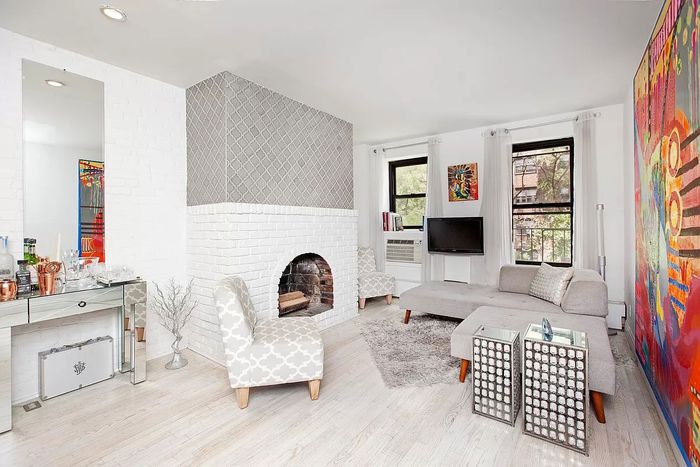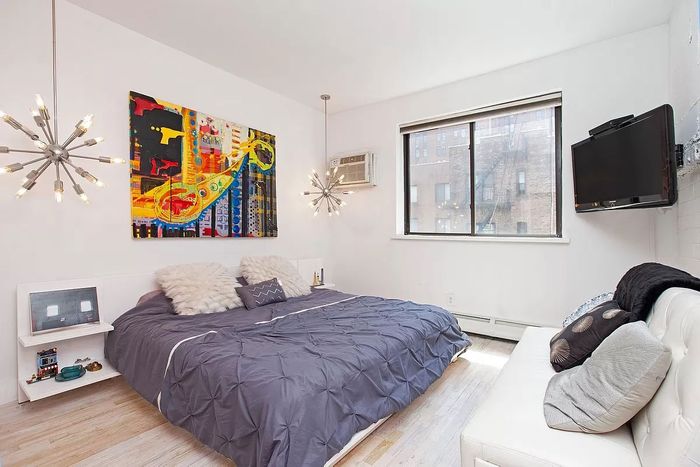 410 West 25th Street Apt. 4A — This duplex apartment off Ninth Avenue is currently the only Chelsea one-bedroom asking under $1 million that has at least 1.5 bathrooms. In this case, they're two fairly striking ones: a full bath on the upper level with dichroic glass shower walls and a powder room downstairs that's entirely covered in patterned tin tiles. You'll find nine-foot ceilings and whitewashed hardwood floors throughout, plus a white-painted brick wood-burning fireplace in the living room and new stainless-steel appliances (including a dishwasher) in the kitchen. There's also a huge walk-in closet off the bedroom.
A Parkside Windsor Terrace Two-Bedroom for $799,000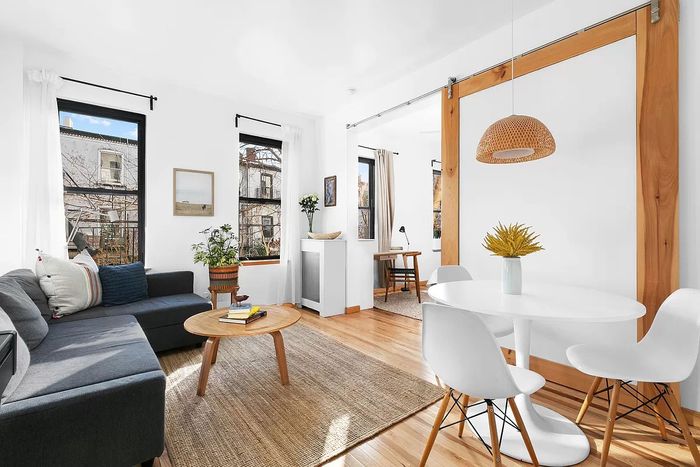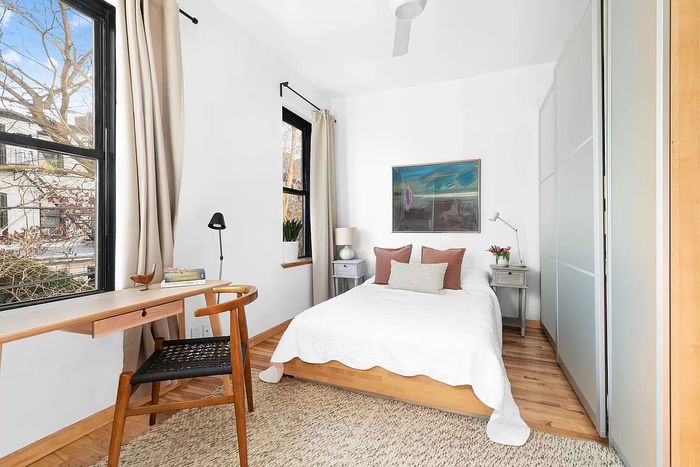 16 Prospect Park South West Apt. 53 — Most of the Windsor Terrace two-bedrooms available right now are clustered around the southern end of the neighborhood near Kensington. This one is an exception, bordering South Slope and in an ideal location, just a few steps from Prospect Park, the F/G trains, and the farmers' market at Bartel-Pritchard Square. The two bedrooms here are similarly sized, and both are at least around ten by 11 feet. In the south-facing living room, a large white barn door (that encloses one of the bedrooms) can double as a projector screen. There's also updated white cabinetry in both the kitchen and (bidet-equipped) bathroom.