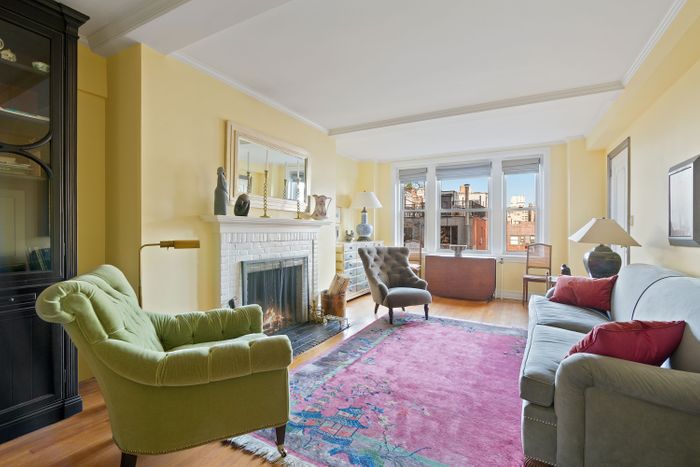 Photo: Allyson Lubow Photography
For under a million dollars, one can find all sorts of housing configurations: park-and-subway adjacent studios, one-bedrooms hidden in carriage houses or former shoe factories, and even the occasional true two-bedroom. With price drops rampant across Manhattan, and vacancies high citywide, we're combing the market for particularly spacious, nicely renovated, or otherwise worth-a-look apartments at various six-digit price points. This week: a spacious Clinton Hill studio for $310K, a Washington Heights one-bedroom with a farmhouse sink, and more.
Clinton Hill Studio With a Big Closet for $310K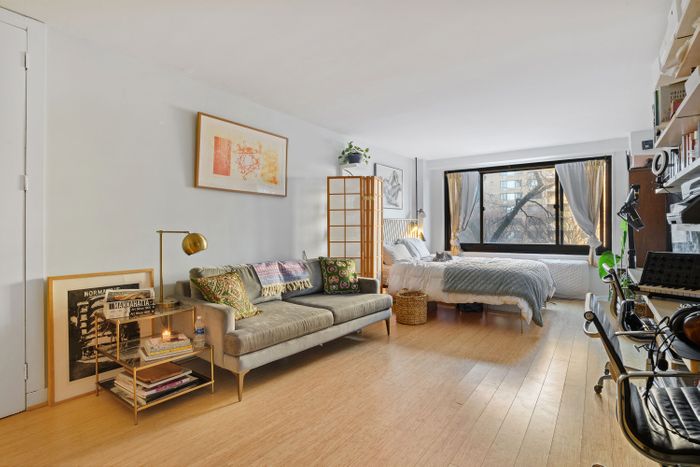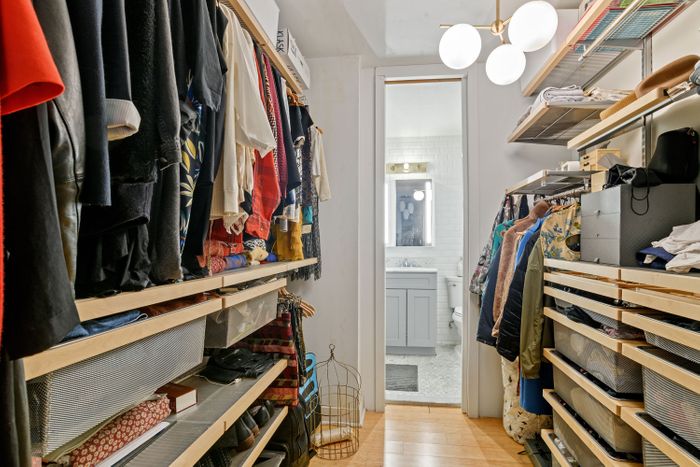 185 Hall Street Apt. 317 — The two cheapest studios in Clinton Hill currently are both in this 16-story elevator co-op directly across from the main Pratt campus. This unit is the slightly more expensive of the two, but it's bigger and has a more updated kitchen and bathroom (featuring walls of subway tile, gray shaker cabinets, globe pendant lights, plus floating and recessed shelves). There is just one window but it's huge, and takes up almost an entire wall. There's also a large walk-through closet with built-in shelves on the way to the bathroom.
Washington Heights Prewar One-Bedroom With a Farmhouse Sink for $370K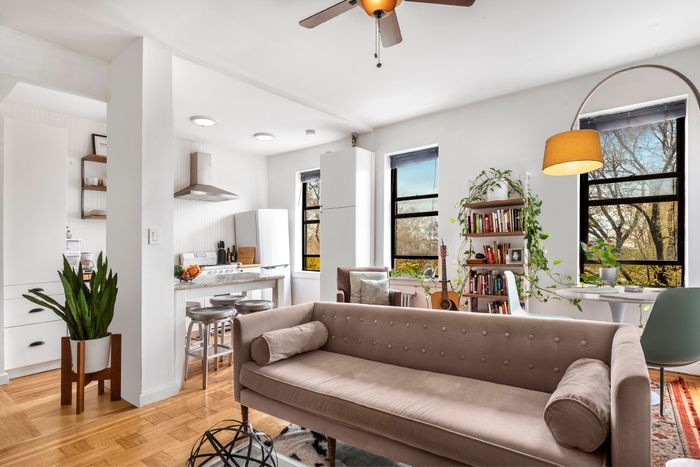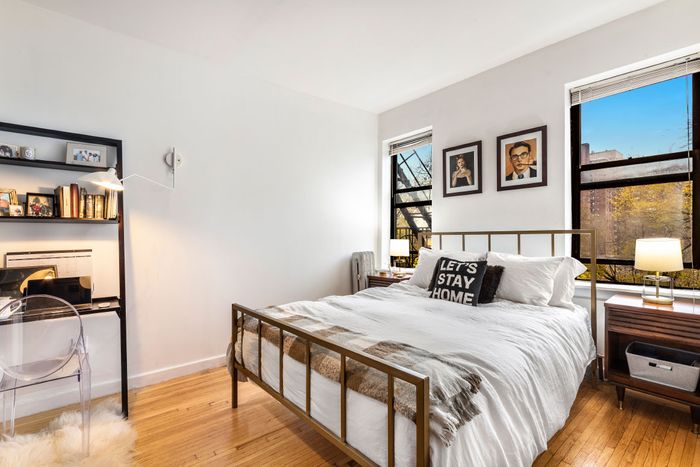 515 Edgecombe Avenue Apt. 33 — This co-op one-bedroom is very bright, with all six of its windows overlooking Coogan's Bluff. The living room has enough space for a small dining area and is open to the kitchen, where there's a farmhouse sink, bar seating for four, and a dishwasher. There's also a walk-in closet in the bedroom, a washer/dryer outside the classic black-and-white tiled bathroom, and a spacious entryway with a closet. The 23-unit prewar building has had very few listings in the last five years—one or two a year at most—and is just a two-minute walk to the C train at 155th Street.
West Village Studio With Two Alcoves for $560K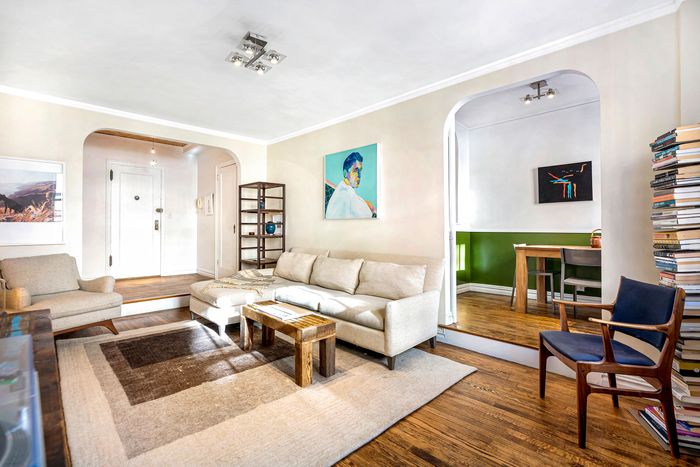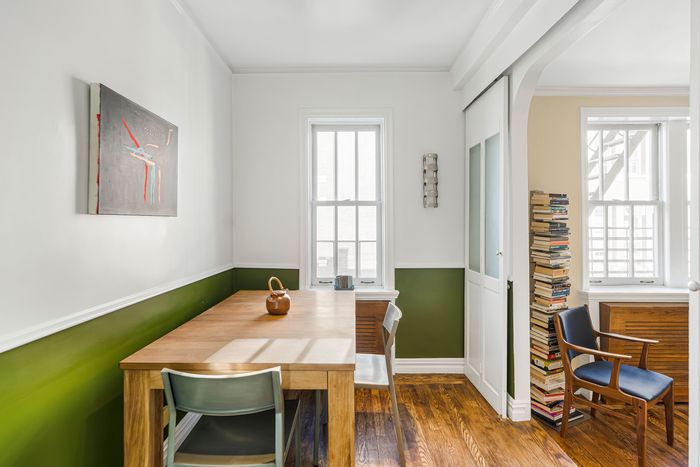 2 Grove Street Apt. 5E — There are cheaper studios in the West Village right now but this co-op unit's unusual layout makes the space feel a bit more like a full-size apartment. Past the arched doorway in the large foyer (featuring two closets), there's a sunken living room with a raised alcove on either side: one has a sleeping area enclosed by sliding Shoji screens and a windowed bathroom, while the other features another arched doorway and leads to a dining area and kitchen. The kitchen comes with checkered tile backsplash, plus black counters and appliances (including a dishwasher). Another charming touch: a custom-milled radiator cover in the living room. The apartment is on a curved stretch of Grove Street (and five townhouses away from Grove Court). And it's a three-minute walk from the 1/2 trains at Christopher Street.
Massive Lenox Hill One-Bedroom with Two Fireplaces for $975K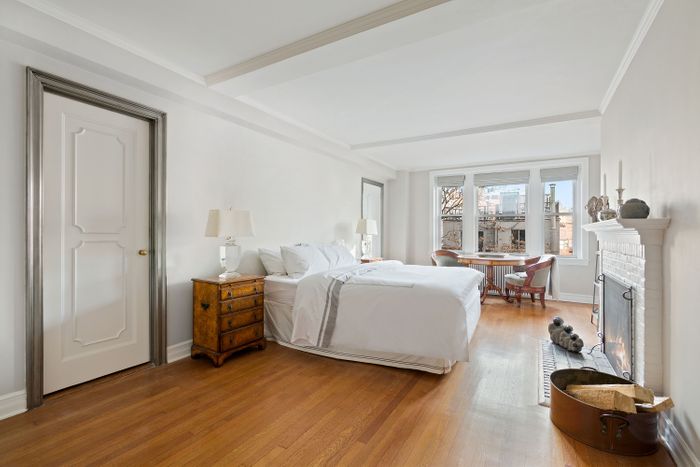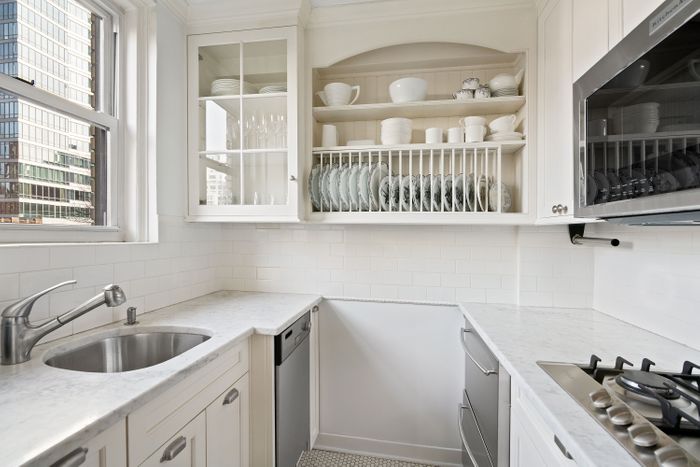 225 East 73rd Street Apt. 7EF — Part of Eastgate, a cluster of six brick prewar co-ops designed by Emery Roth, this one-bedroom is unusually large, because it was initially two studios. Which means: A 12-foot wide foyer opens to a 21'8-foot long living room on one side and a 21'8-foot long bedroom on the other, both through arched doorways. Each side has big windows, exposed beams, a wood-burning fireplace, two closets, plus a well-preserved prewar bathroom. At the end of the living room is a windowed alcove kitchen with a dishwasher and lovely custom cabinets (including a plate rack), while at the end of the bedroom is a windowed alcove office. A similar, but smaller (and lower-priced) one-bedroom in another Eastgate building next door is also worth a look. The complex is just around the corner from the 72nd Street N/Q train.