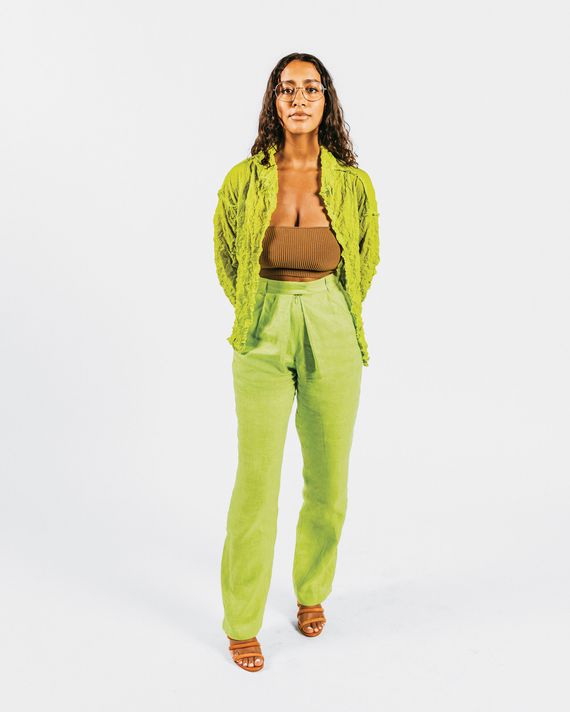 Photo: DeSean McClinton-Holland
Hannah Traore (pictured above)
Curator and gallerist, Williamsburg
Who is your favorite Obama? 
I really love their daughters. Sasha's my girl. I can tell. She has bad-bitch energy — or, like, hot-girl energy.
Do you generally dress in monochrome? 
I actually have a color-coordinated wardrobe. All my clothes go from black to white. I have a section for dresses — short dresses, long dresses — long-sleeved shirts, short-sleeved shirts, and so on. It's so helpful. Like this morning, I saw my neon-green pants and thought, Oh, I love those pants. So I went to my green section and found this shirt.
You must have a big closet. 
Yes, I actually just moved. I feel like a spoiled brat, but honestly, I moved because of my closet. I just have so much stuff, and so I needed a new space. Packing was — well, horrific is probably the perfect word. But I'm opening my own gallery now, and I need an excellent outfit every single day. I can't be, like, having piles on the floor because there's no space.