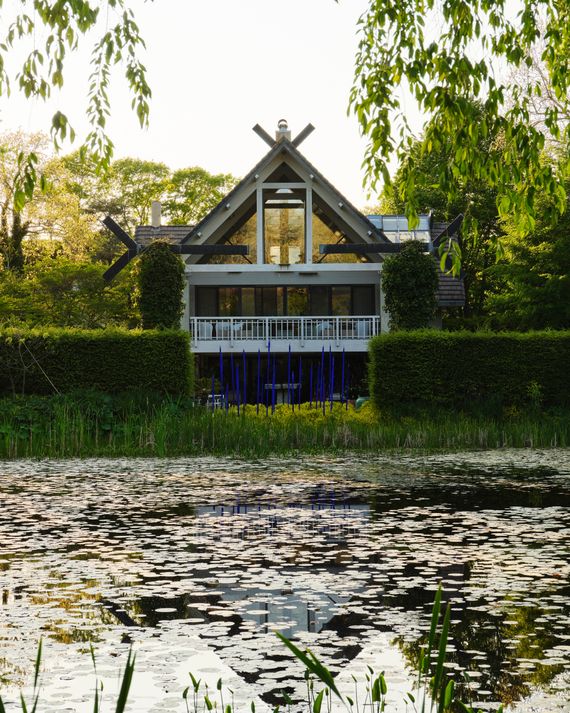 LongHouse Reserve in East Hampton.
Photo: Adrian Gaut
In 1986, the late textile designer Jack Lenor Larsen built LongHouse on 16 acres in East Hampton. It was designed in collaboration with architect Charles Forberg, inspired by the famed Shinto shrine in Ise, Japan. Larsen created a serene, open environment where he could display his collection of artisanal objects and welcome his large circle of friends. It is the perfect setting for the current summer exhibition of Object & Thing, founded by Abby Bangser, who finds interesting homes in which to curate installations of art and design. This summer's show, from May 27 to September 3, showcases a selection of 100 objects by 34 artists. It was done in collaboration with Colin King, author of the just-released book Arranging Things; Carrie Rebora Barratt, the director of LongHouse; and Glenn Adamson, LongHouse's curator-at-large.
These photos were arranged exclusively for Curbed, in private quarters of the home. The installation, staged in the home's guest quarters, is open to the public through September 3.