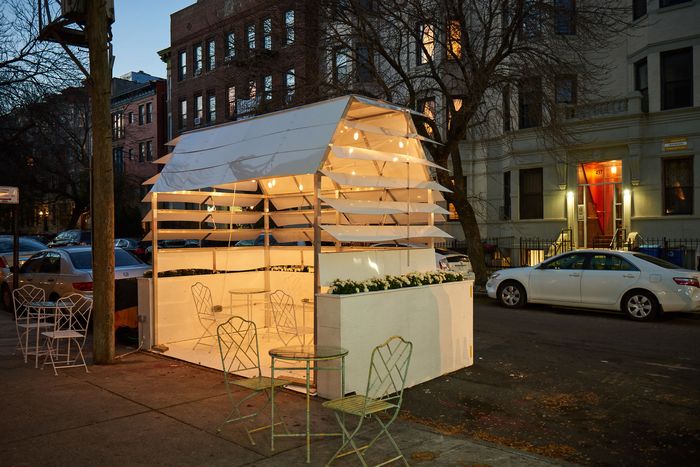 Rangoon, a Burmese restaurant at the border of Prospect Heights and Crown Heights, opened just before the pandemic hit the city. This has meant that takeout, delivery, and now outdoor dining have been keeping the business afloat since (almost) the beginning. And that few people have been able to see the inside of the restaurant — an especially well-designed space, with a geometric tile floor, a perforated white metal screen that separates the kitchen from the bar area, and cane bar stools. Plenty of people, however, have seen its also particularly well-designed outside. The storefront, which sits between a pair of delis, is covered with a custom-made kinetic screen with louvers that look like Victorian wallpaper (a common attribute of Burmese design around the turn of the century, due to Britain's colonial presence). And then there's its unusually handsome streetery, which opened the first week of November and was designed by Saw.Earth and Outpost Architecture to look like a gleaming white cabana. Here's how it came together.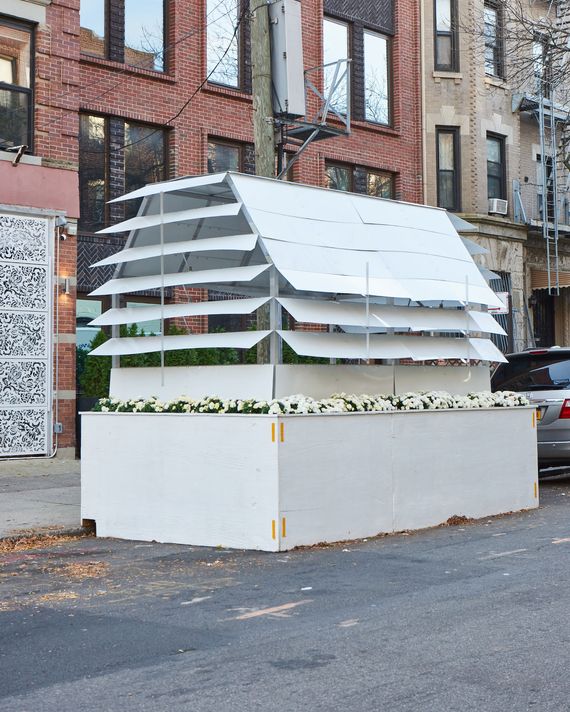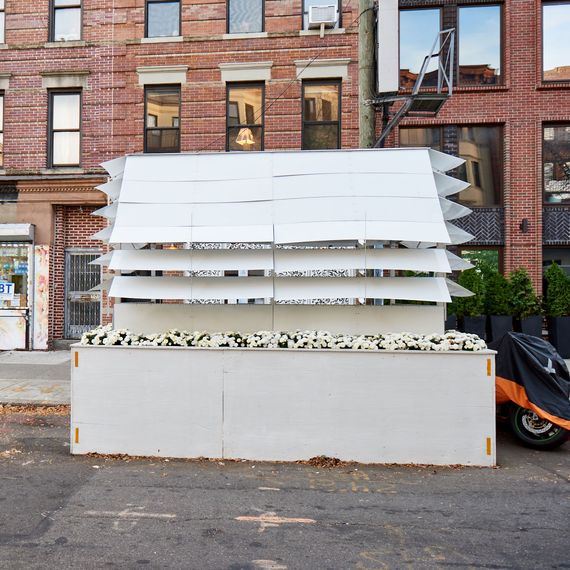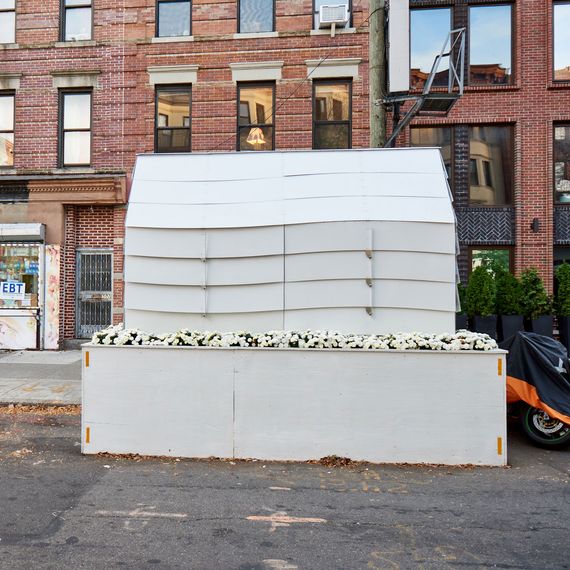 The Design
Rangoon's streetery started off as a few white patio chairs and tables surrounded by some white planter boxes. But when the city announced that year-round dining could take place, they wanted to build something that could work well in all seasons. The owners called Outpost and Saw.Earth to quickly come up with a concept. They eventually decided on a silhouette that loosely references Burmese temples ("I didn't want to do something that was too referential, because that can be a little sacrilegious," Saw.Earth's principal Drew Seskunas says) and, to the letter of DOT's design guidelines, had at least 50 percent open wall space. The walls are composed of louvers — think of them as architectural-scale Venetian blinds — which sit on top of the planter boxes. The restaurant can open and close each side of the streetery in any combination they'd like to balance blocking wind and allowing for ventilation. They can also hang heaters from the frame.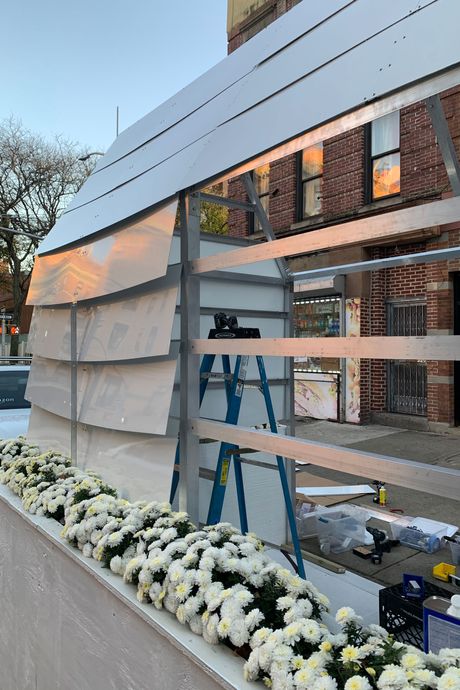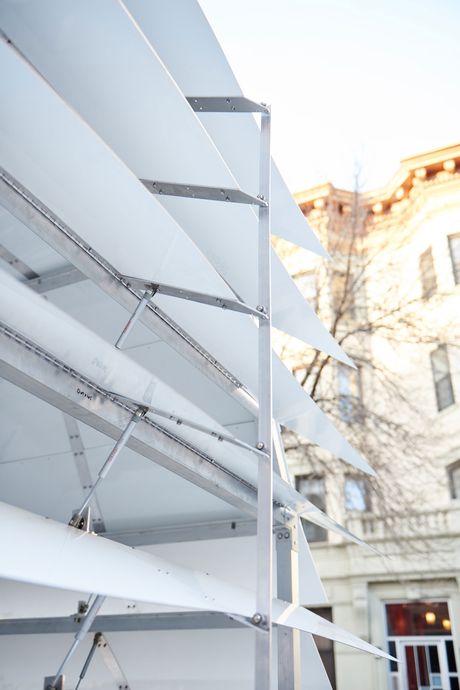 The Construction
Seskunas built the streetery in two weeks, mostly by himself in his 500-square-foot studio in Long Island City, due to an extremely tight budget and COVID (he usually has an assistant, but because of health precautions, it was less complicated to do it on his own). He figured out the structure and assembly so that installing everything on-site was like putting together an Erector Set. The streetery's louvers are made from prefinished aluminum laser-cut into a curvy shape, which references some of the floral pattern on the storefront's louvers. And while the storefront louvers open with a little help from a machine, Seskunas kept the streetery analog and used gas struts for the mechanism. "Like a hatchback," he says.
The Day-to-Day
It's a really striking structure, and when I walked by one night, it glowed like a beacon. A single party of about six people was inside. But as eye-catching as it is, the idea is for it to just fade into the background for the diners. "Sometimes outdoor dining can bring an anxious feeling if you're not in the right environment," says Seskunas, adding that seeing cars speeding by, feeling too close to other parties, and worrying that there isn't proper ventilation are some of the concerns he wanted his design to help minimize. "Here, you can focus on your meal and the people at your table."