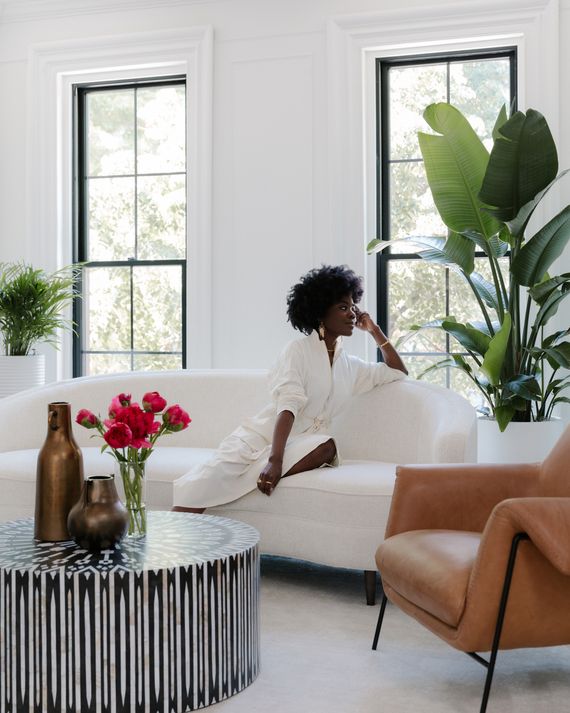 Cynthia Andrew in her living room.
Photo: Nick Glimenakis
Cynthia Andrew's Instagram is full of bright, joyous color, and so, of course, is her and her husband Les Andrew's brownstone in Bushwick.
The two met 15 years ago at Fordham University. She was in law school; he was in business school. When they got married, Les gave up his apartment in Brooklyn to live with Cynthia in her rent-stabilized apartment in Queens, where they had a lot more room, but they always knew they would look for a house to buy and return to Brooklyn.
Meanwhile, after she started practicing law for a city agency, and would come home feeling the weight of the world, Les encouraged her to take some time and tap into her creative side, so she started a blog about everything that interested her, which turned into her widely followed Instagram. "We would travel, I would take photos, and I would share tips — the food I was eating, the clothes I was wearing. To be honest, in the beginning I was a little embarrassed about doing both because I was very concerned that I wouldn't be taken seriously in one world if people saw me in the other. But then I just fully embraced it. I reminded myself that we can all be more than just one thing." After a long search, she and Les found a brownstone in Bushwick in 2019, and felt, as most first homeowners do, that they needed help with the renovation. Cynthia turned to social-media spelunking through hashtags. Eventually she came upon Barry and Jordan, a.k.a. the Brownstone Boys, who'd started their popular blog and website sharing the trials, tribulations, and resources of their own Brooklyn renovation; they were picked up by the website Brownstoner and have gained a steadily growing following, as well as clients, ever since.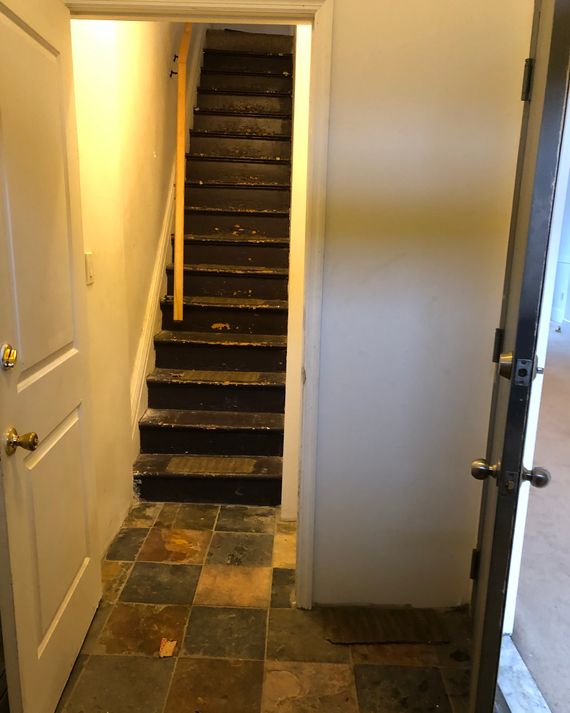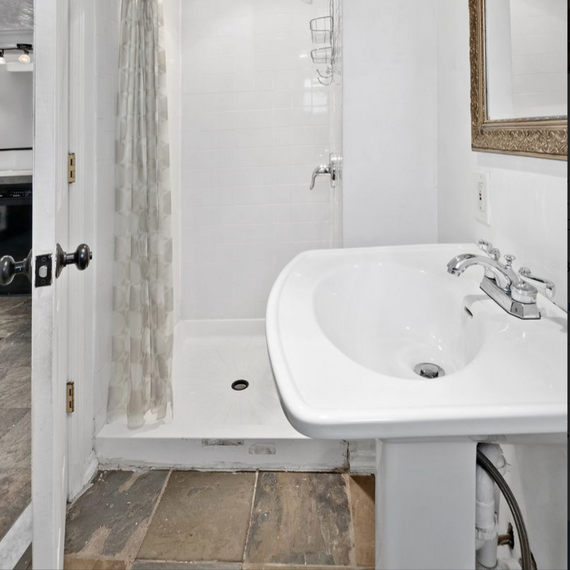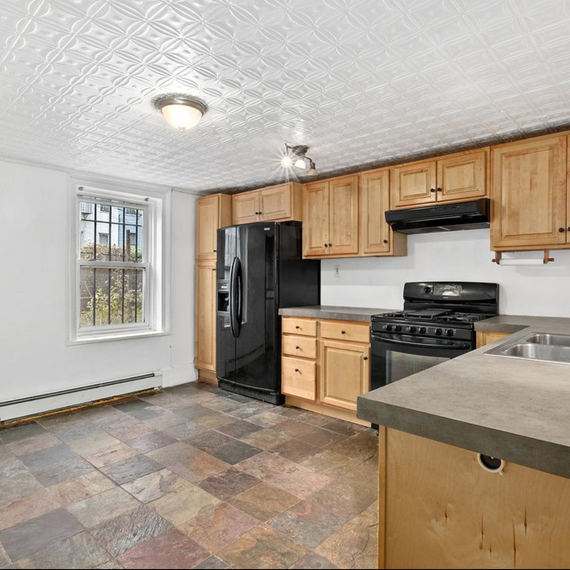 "I was literally stalking them," Cynthia says. They met for coffee and decided to work together. The Brownstone Boys would oversee the entire renovation as the project managers and designers, along with Cynthia. The Andrews also happened to be Barry and Jordan's first client in this role.  "We pretty much faced every struggle and every obstacle with this, our first project, from the lockdown to having to account for the fact that Cynthia became pregnant after we started the renovation, with twins (who are now a year old), and it was also through this project that we were able to quit our day jobs and pursue Brownstone Boys full time," Jordan says.
"The place had gone through bad previous renovations," Barry says. They gutted the parlor floor, taking down all the walls for an open floor plan and designed a new staircase that looks original. "We also added in wall and crown molding to bring back some of the original character of the house. Even though it's new, it looks traditional." Cynthia knew that she wanted a fresh start with the décor, even though she brought in some of the furniture from their last apartment. She is in what she calls phase one of decorating. "I very much wanted a blank canvas to grow into," Cynthia says. "I wanted to see how we move in the house before we make other decisions. We want to have a space that exhales."