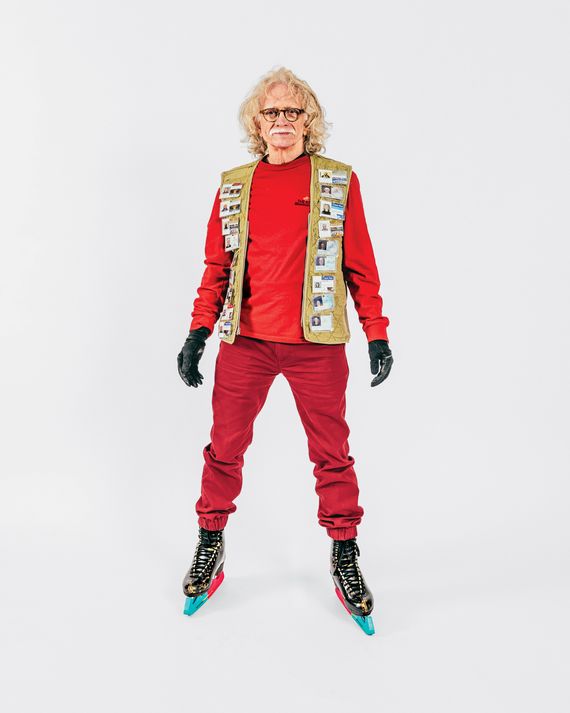 Photo: DeSean McClinton-Holland
David Linton     
Retired Professor, Upper West Side (pictured above)
What are those cards? 
I've sewed on 18 of my old season passes. I've been coming to the rink about 45 times a season for 26 years. So, I'm kind of hard-core. The vest's a conversation starter — that's why I wear it. I get into these lovely conversations with tourists who like me because I'm a funky skater. I used to be a roller skater at Roxy and Empire.
What do you mean by "funky"?
Lots of low-swivel stuff.
What do you do when you're not skating?
At Marymount Manhattan College, I used to teach a course on the social construction of menstruation. It was an elective. It was very popular. It got known as "The Period Class." The subject has stayed my focus. I'm on the board of the Society for Menstrual Cycle Research — the only man there. I helped create the world's first menstrual poetry slam. It's called "The Red Moon Howl."