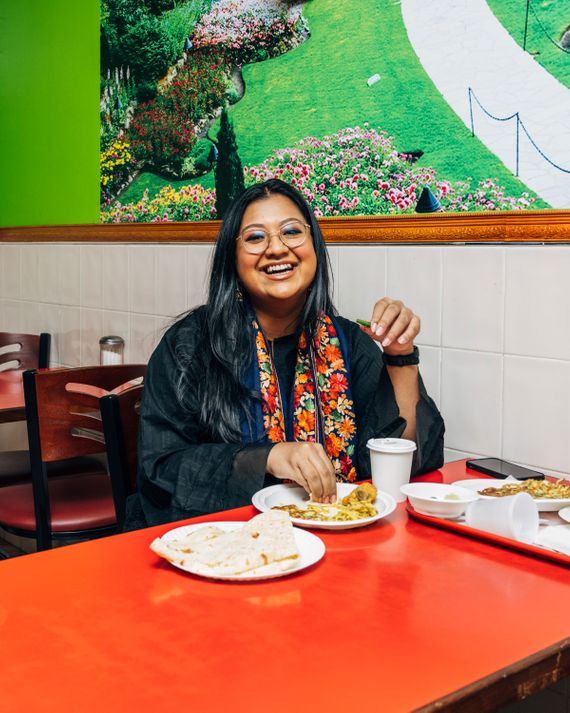 Photo: DeSean McClinton-Holland
You could say Shahana Hanif was born and raised in Kensington, but that doesn't fully convey her connection to the Brooklyn neighborhood. The daughter of Bangladeshi immigrants, Hanif still lives in her family home across from Avenue C Plaza, the former vacant lot at the intersection of McDonald Avenue and Avenue C that has become a neighborhood gathering spot. "Kensington is all I've known. Thirty years of my life. To leave would be like pulling out a root," Hanif said. In November, she chalked up a lot of firsts when she won the race for her local City Council seat: She's the first Muslim woman elected to the City Council and the first woman to represent Brooklyn's District 39.
Today, her local celebrity is such that she can't make it past the fruit stands and restaurants along Church Avenue, unofficially known as Brooklyn's Little Bangladesh, without being buttonholed by one of her constituents about a neighborhood issue. "For people to see me as a neighbor first before their council member is critical," said Hanif. "That one of their daughters — that's how Kensington folks talk about me — stepped up to this path to represent them. I love that." Here are a few of her favorite places in the neighborhood, from the best spot for fuchka in New York to the perfect plaza for a protest.
Suchana Super Market
476 McDonald Avenue, at Church Avenue
"From late spring through early summer, we get to see tons of jackfruit — the national fruit of Bangladesh — in front of Suchana Super Market. The prickly green fruits are so heavy, and they're just laid out on the concrete and folks come and scoop them up and take them home. There's a sweet aroma that hangs in the air, but because it's outdoors, it's not overwhelming. My family is a big jackfruit-eating family — but we're not just eating the fruit; we're saving the seeds to dry and putting them into a stew with eggplant and dried fish. It's just a constant reminder of the Bangladeshi palate that's a part of my identity."
Radhuni
483 McDonald Avenue, at Church Avenue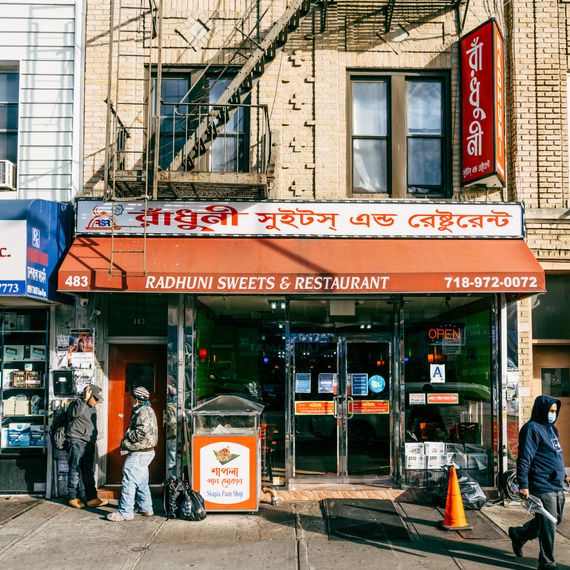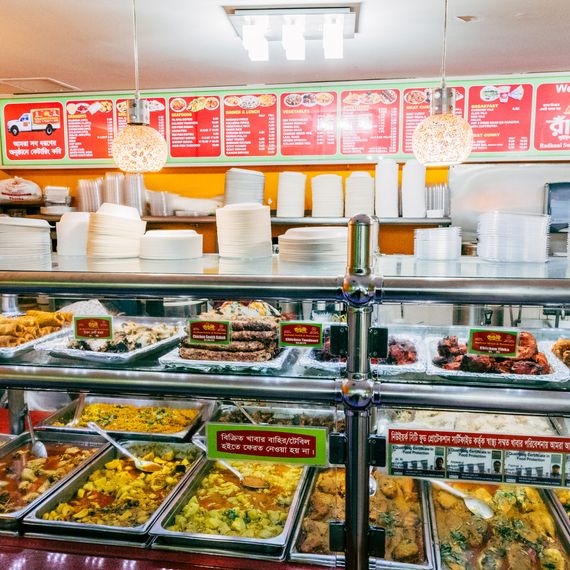 "After being in the construction business, my dad and another neighbor of ours founded a restaurant that used to be called Little Bangladesh. Now under new owners, it's called Radhuni, which translates to 'exemplary chef.' That's one of my go-to places for breakfast. I usually get the chapati, which is a bread without ghee or other oil, and if you unwrap it, it's just a huge circle — like, it's bigger than my face and down to my tummy. And then I get the stir-fried, really thinly sliced potatoes. They're almost like a potato hash, but we add turmeric, green chile pepper, and other spices. And then an omelet. I like to add some gravy, like from a beef curry, so it's not entirely a dry meal.
"When I'm out with Bangladeshi women organizers, we like to sit down and eat, and that's a real thing to watch because most of the folks who sit inside the restaurants are men — we very rarely see women coming together. There's not a sign outside Radhuni that says "No women allowed," but there are some gendered barriers. It's important to me to disrupt that. If I want a samosa, I'm going to go get a samosa and take my friends with me."
Sonia Cafe
505 Church Avenue, at East 5th Street
"During COVID, a couple of woman-owned Bangladeshi restaurants opened up. Sonia Cafe was one of them. It's much smaller than Radhuni. The owner, Sonia, she's known for her fuchka. I don't even know how to describe it in English; it's like a little fried dough pocket that you crack and fill with a chickpea-and-potato stew. She makes the best fuchka in New York — really crispy and doesn't go soggy, and I think that's hard to master — then it comes with a thin gravy that's tangy and a little sweet. On the campaign trail, every single night after canvassing, I was at Sonia Cafe."
Avenue C Plaza
McDonald Avenue at Avenue C
"Before it became a plaza in 2016, it was an empty lot. I would host rallies and protests there, and it really became a neighborhood hub. It's where we've gathered after anti-Semitic and Islamophobic attacks to show our strength and resist. We've had immigrant women organize at the plaza around climate justice; we have the annual interfaith Ramadan Iftar and Casa Cultural's Dia de Los Muertos festival. Open spaces are really necessary for building neighborhood relationships, and we claimed this one that otherwise was being used as parking."
Kabir's Bakery
97 Church Avenue, at McDonald Avenue
"They mix Carnation milk and powdered milk to make the Bangladeshi chai we like to have as a midday drink — it's the best Bangladeshi tea around, just the absolute best. They have some secret ingredient that they don't release because this tea doesn't taste like the other chais I've had. It's a creamier flavor. The color is a nice caramel, and you can have it without sugar. I'm a big coffee drinker, but tea once a day has become something I'm accustomed to. It wakes me up for the evening."
Hot Bagel Deli
127 Church Avenue, at East 2nd Street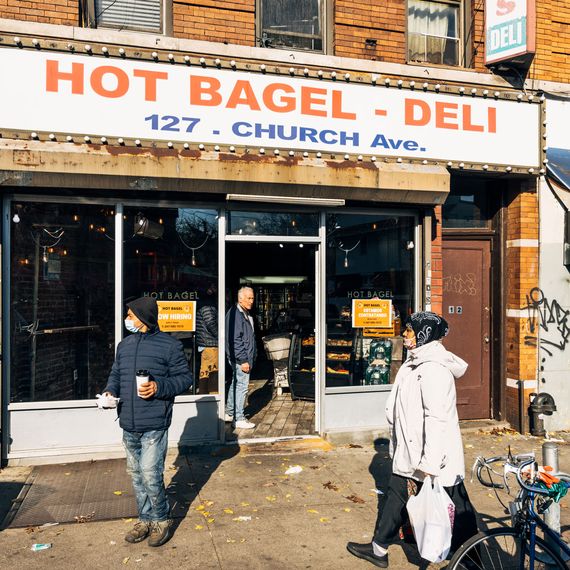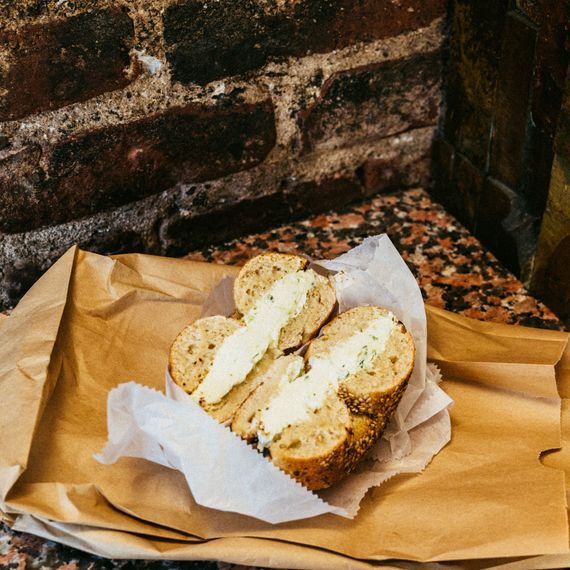 "It's 24 hours, and they have the best sesame bagel. I like mine toasted, and they don't overtoast it so there's a nice balance of crisp and chewiness. I get it with scallion cream cheese. That's where I go when I have midnight munchies with my sisters to get ourselves the perfect turkey and American cheese on a roll. It's a family operation ⁠— I know the owners ⁠— and it feels so significant to me that I get bagels from people that knew me as a kid and now as a council member."
Ocean Parkway
Between Avenue C and Church Avenue
"The parkway has a walking path and one of the longest bike lanes in the city. That was one of the spaces that allowed me to get my 10,000 steps in every day during COVID. When I was growing up, before we got Avenue C Plaza, Ocean Parkway was a real necessity to access open space, to be able to bike, and be able to chill.
"The section around Avenue C and Church Avenue is where I like to sit. There are benches and lots of trees. It's so scenic. But I'd walk all the way up to Avenue M or even further during COVID. I go biking there, too, but I don't think it's received a lot of love over the years and it's a little tough to ride. I'm curious to see what I'll be able to do around improving the bike path on Ocean Parkway."
Red Mist Hookah Lounge
569 Coney Island Avenue, near Beverley Road
"For many first-generation South Asians and first-generation Muslims, hookah lounges are sort of pseudo–youth centers. I'm sure that's debatable, but for me, they were a place where I was able to gather with my friends over hookah — I was probably in my early 20s — and talk about issues impacting our families and all the political and intellectual debates we were curious about. Red Mist in particular was great for this because it's not a club; it's really a lounge. It was just a nonjudgmental place where we could be, play a game of Ludo, which is a Bangladeshi board game, and just chill. This space in particular is at the border of Kensington at Coney Island Avenue, and so you see a lot of Black youth and South Asian youth. I think that's also important because we just don't see a lot of Black–South Asian joy. My friends threw a victory party here the night we learned we won the primary."
Cafe Madeline
1603 Cortelyou Road, near East 16th Street
"This is in Ditmas Park but walkable from Kensington. It's bright yellow, and the place is decorated with printouts of dishes on the menu. Going there pre-COVID was like my self-care. A weekend routine was to get their halloumi-salmon salad and rose-petal latte — they put in actual petals. I've definitely re-created that salad at parties and potlucks, and I fry halloumi pretty regularly now."
Dome Playground
Danhill Road between 37th and 38th Streets
"It's the playground that's closest to my house, so by proximity it's just a precious place for me. Bangladeshi Muslims and Orthodox Jewish neighbors share this playground, and I've always appreciated that. When I was growing up, it was very apparent where the enclaves divided; there was a section near Kensington Park and, of course, Borough Park that was the Orthodox community, and then the section of Kensington that is mostly Bangladeshi and Muslim. But Dome Playground was one of the spaces where both converged, and everybody's families were in this one place sharing space."