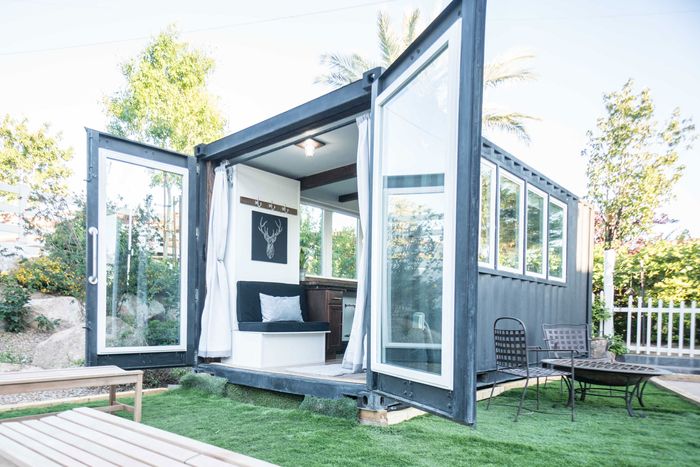 Photo: Courtesy of Alternative Living Spaces
This story was originally published by Curbed before it joined New York Magazine. You can visit the Curbed archive at archive.curbed.com to read all stories published before October 2020.
Shipping containers have been used for everything from urban farms to off-the-grid getaways and all-in-one pools. Made from the thousands of surplus containers that sit on docks around the world, these homes can be an eco-friendly alternative to traditional building materials.
Shipping container diehards also love their durability and, in some cases, their portability — although moving a container can take time and be expensive. And while there are plenty of DIY plans out there, it can be hard to devote the time to transforming a utilitarian box of steel into a cozy abode.
Luckily, several companies sell shipping container homes — one is even available on Amazon — that can be delivered and assembled in as little as 10 weeks. Containers typically come in two sizes, either 20 feet by 8 feet or 40 feet by 8 feet. The smaller of the two equals about 160 square feet of living space, but the larger container gets you 320 square feet. That's tiny home living at its smallest, so some manufacturers will also combine containers to create more spacious homes.
To help you figure out which one is the perfect design for you, here are five shipping container homes you can order right this second.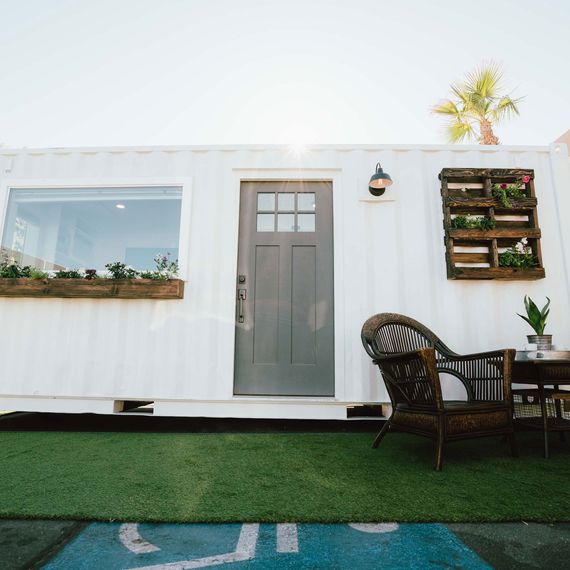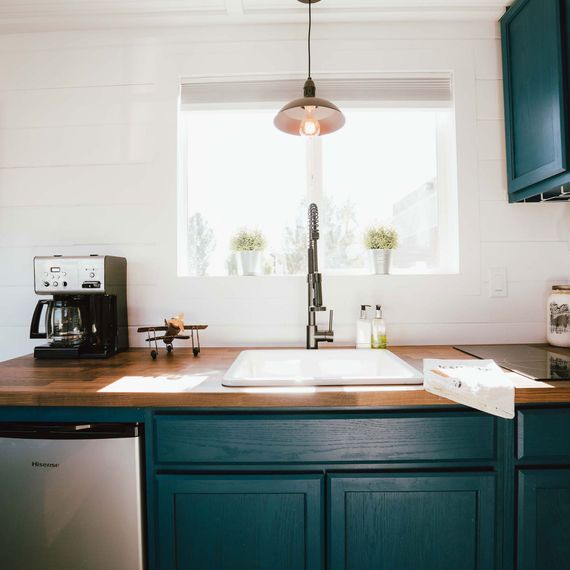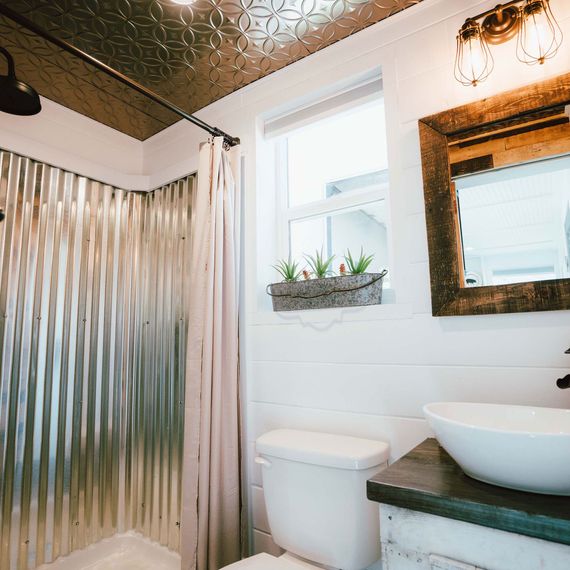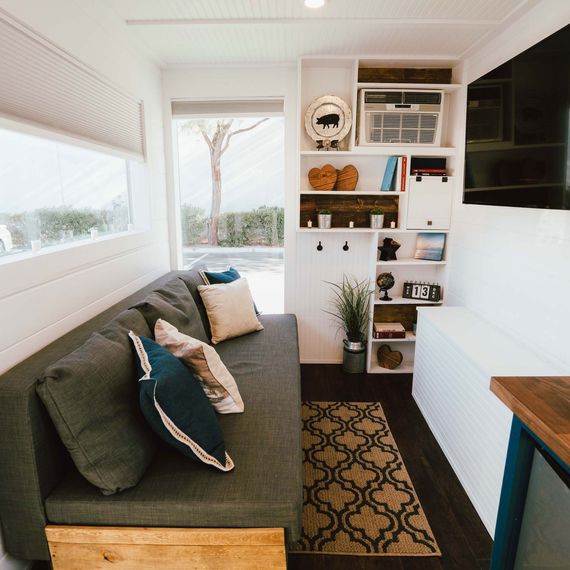 Size: Varies
Cost: Starting from $38,000
Key features: Alternative Living Spaces creates custom homes out of shipping containers, allowing customers to pick everything from the paint color to the finishes. Amenities include AC/heat, shiplap walls, barn doors, and options with a queen-sized Murphy bed. [More info]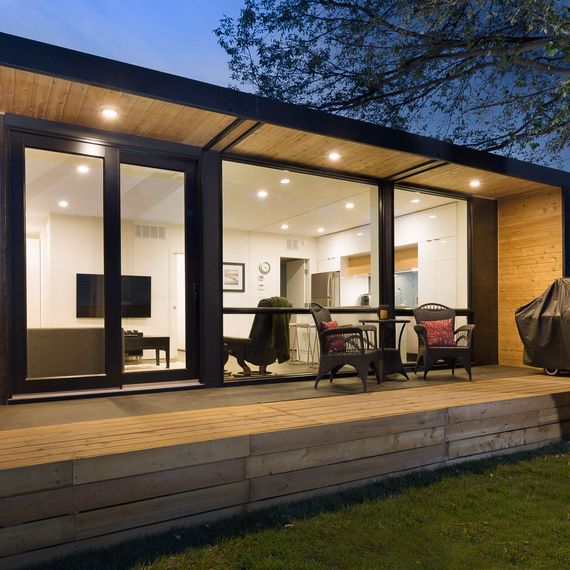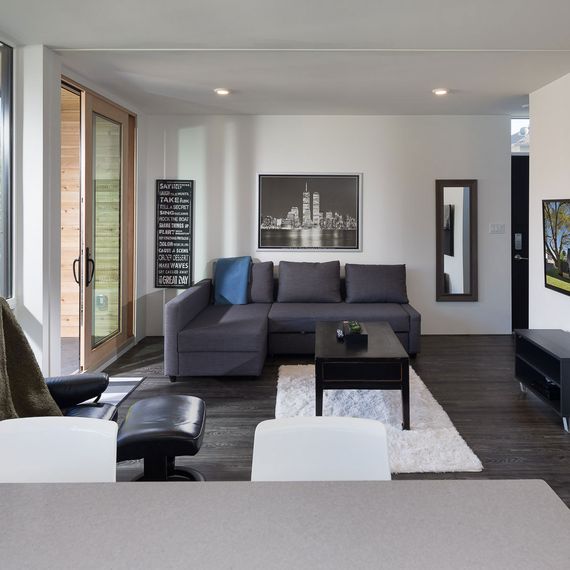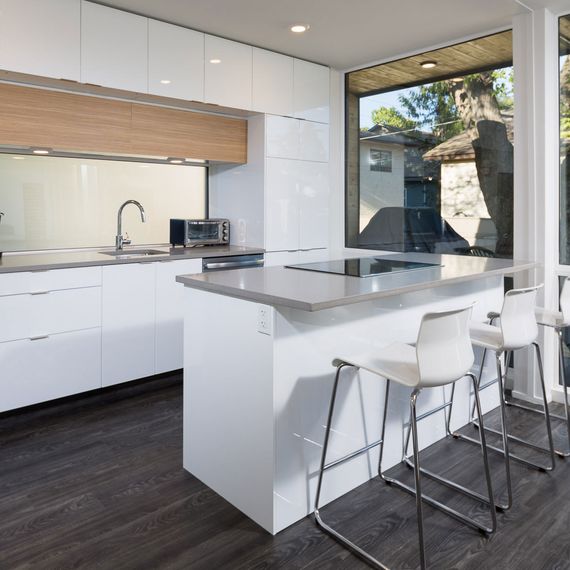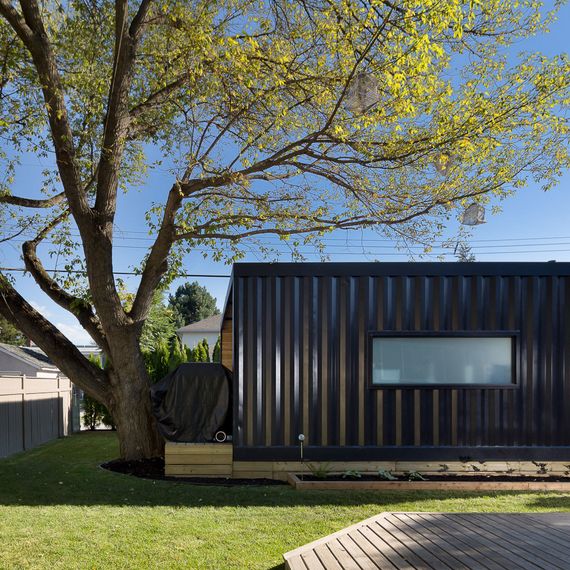 Size: 534 square feet
Cost: According to their website, "The cost of a Honomobo varies depending on many factors including; location, scope of work and site specifics."
Key features: Alberta-based Honomobo builds several different models of shipping container homes. The HO# uses three shipping containers knit together to create a bedroom, kitchen with an island, and a 21-foot front window to maximize light.
Honomobo's largest shipping container house is a three-bedroom, two-bath stunner with 1,530 square feet. All Honomobo homes are built to local building codes and are typically installed on a permanent foundation. [More info]
Size: 160 square feet
Cost: From $61,000
Key features: Pasadena-based design-builder Kubed Living is offering six different models made from recycled shipping containers. The smallest uses one twenty-foot container for a studio, while the largest is a five-bedroom option using eight containers.
The smaller unit, called Kubed 160, includes a kitchen with dishwasher and microwave, upper and lower cabinets, stove, oven, fridge and even a pantry. Other amenities include air and heat, a five-foot closet for clothing and storage, and a bathroom with a glass-enclosed shower door. [More info]
Size: 312 square feet
Cost: $56,400
Key features: Made from a 40-foot shipping container, this home by Custom Container Living uses lap siding and stained pine to create an inviting and rather spacious tiny home with two sleeping lofts. The home fits a standard five-foot tub/shower unit, combo washer/dryer, and full-size dishwasher, and approximately a third of the unit is carved out to form a quaint covered porch. [More info]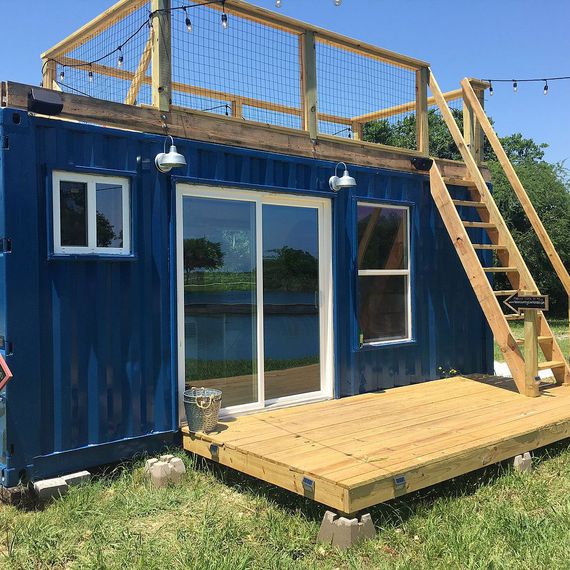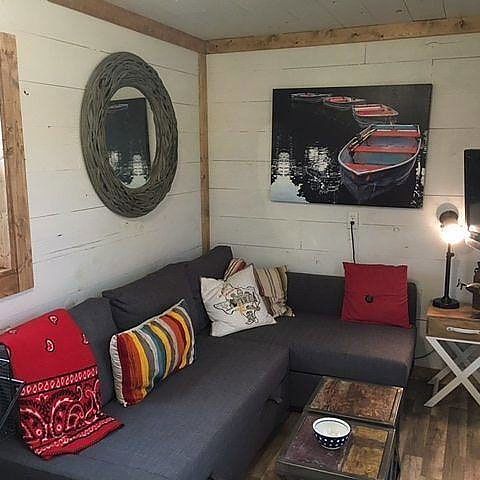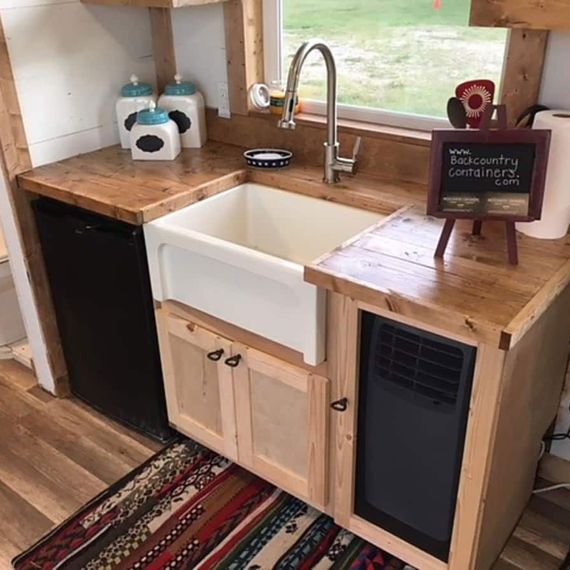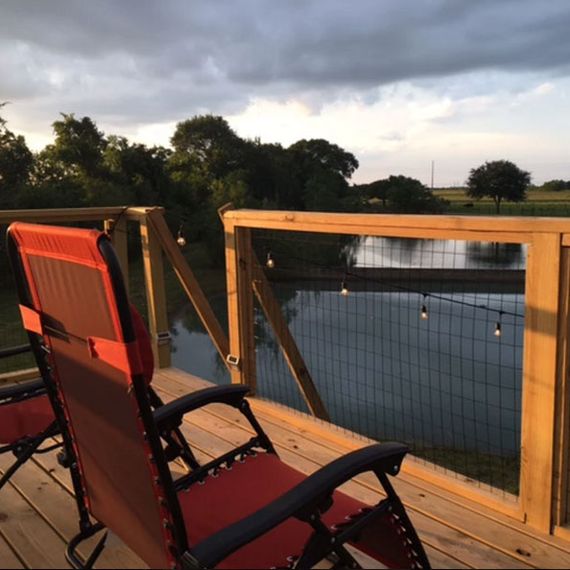 Size: 160 square feet
Cost: Starting at $32,999
Key features: Located in Houston, Backcountry Containers makes several different shipping container homes, including this model—called the Rustic Retreat — which was designed to sleep up to 3 people in a 20-foot container. There's also a kitchenette, full bathroom, a large sliding glass door, and the company's signature rooftop deck. [More info]