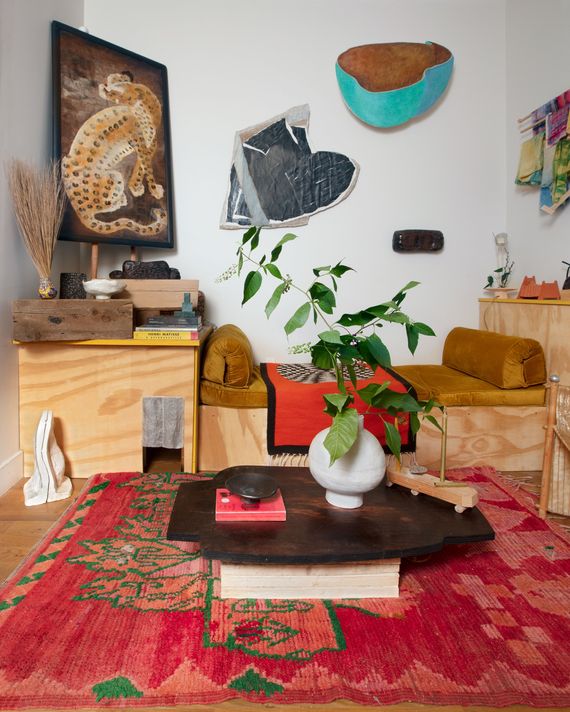 In 2009, Monica Khemsurov and Jill Singer founded a different kind of magazine that distinguished itself from other shelter magazines. Through Sight Unseen, they explored the very personal objects that people surrounded themselves with that tell a story about the places they have been, the things they like to collect, and who they are as individuals.
As they write in the introduction to their new book, How to Live With Objects: A Modern Guide to More Meaningful Interiors, out on November 15, "We believed, and still do, that while layout and fixtures and fabrics can all play a part in making a space aesthetically pleasing, it's the objects you surround yourself with that truly give your home its soul … These objects are the story you tell to the world about your personality and your obsessions, your experiences and your memories, your desires and your intentions." The book is organized into four categories of objects: vintage, contemporary, handmade, and sentimental, with a final chapter on styling. Between the thoughtful collective advice and topical essays, we are also invited to explore the homes of curators, artists, shop owners, and collectors, among other creative people, each one radically different from the next — and this is one of the supreme pleasures of this book. Here, a glimpse of three home collections.
Rodman Primack and Rudy Weissenberg
Primack and Weissenberg are all over the map, both literally — with houses in Guatemala, Mexico City, and New York — and figuratively, with multiple professional interests that ultimately converge around contemporary design. Primack is a former director of Design Miami and currently runs the textile and interiors studio RP Miller, while Weissenberg, a former television exec, now works in real-estate development. Together, the pair founded the design gallery AGO Projects, which is just a short drive from their colorful Mexico City apartment, featured here.
Minjae Kim
Born in Seoul, trained in New York as an architect, and now a full-time furniture designer, Kim creates sculptures in wood and fiberglass that reimagine Western design archetypes — like the chaise longue, the executive desk, or the prayer seat — through the lens of Korean craft techniques. His home in Queens is an extension of his research, filled with studio experiments and the remnants of his former life in South Korea.
Su Wu
A writer and curator, Wu rose to prominence as the founder of the influential blog I'm Revolting, which unearthed unusual and often anonymous designs. Now based in Mexico City with her husband, the artist Alma Allen, and their two children, Wu is a staunch champion of the local design scene, using her home — a converted community theater — as a place to co-curate exhibitions and showcase her ever-growing collection of gifts, Mexican crafts, and contemporary art and design.