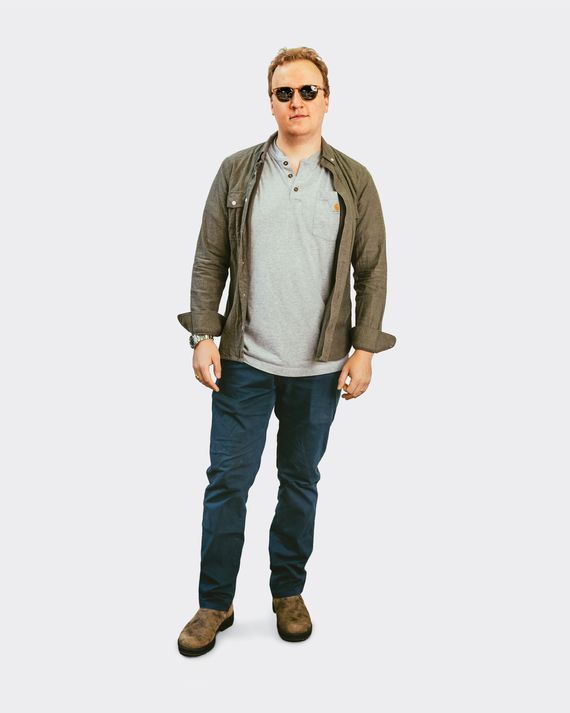 Photo: DeSean McClinton-Holland
David Kline
Public defender, Fort Greene (pictured above)
How long have you been looking?
Months. It's one of the most frustrating things I've done in my entire life. Every time I go see something, I feel like I have a gun to my head. I was told by my broker in no uncertain terms today that if I liked this place, I'd have to put a final and best offer in no later than tonight. I don't think we're going to, though. The bedroom skylights were amazing, but the living room was comically small.
Where are you living right now?
Fort Greene. We live in the garden level — a nice way of saying the basement — of a brownstone. Our baby lives in our bedroom. We have another sort of a half-bedroom in the back. But that's unfortunately where I have to do virtual court and jail visits every day.
Virtual court?
Oh, it's terrible. The courts use Microsoft Teams, and it's a mad dash. Because whoever gets into the meeting and signs in their case in the virtual chat usually gets to go first. But every time you do go in person, you find out another court officer has tested positive for COVID. Because none of them are vaccinated. A lot of my colleagues have gotten sick, even though they're masked. So I'm just at home, cross-examining police officers, with my baby in my lap.