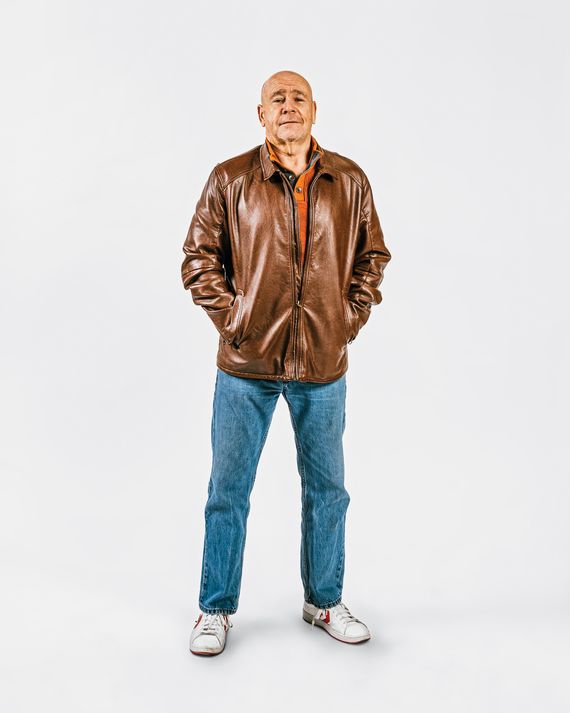 Photo: DeSean McClinton-Holland
Mike Hennessy (pictured above)
Shop steward, Great Kills
How's the work been lately?
We're getting hammered here. My guys can't get a day off. But there isn't a backlog like there is on the West Coast. We're processing everything on time. There, I think the problem is getting enough men to work as well as a lack of space and a lack of chassis. But, you know, we're right on the cusp of having a chassis shortage here too.
How long have you been on this dock?
Thirty-eight years. I started working with my father when I was 17. My three nephews are down here now too. They're fourth generation on the docks; I'm third.
What has kept the whole family in the industry?
Listen, the money here is astronomical. I don't even want to quote the salaries, but some of us are making what doctors are making—I'm not exaggerating. There are men on the waterfront who are making $250,000 a year, and that's low. Because the salary is limitless. You can pretty much make whatever you want if you're able to work 24/7. And some guys do.