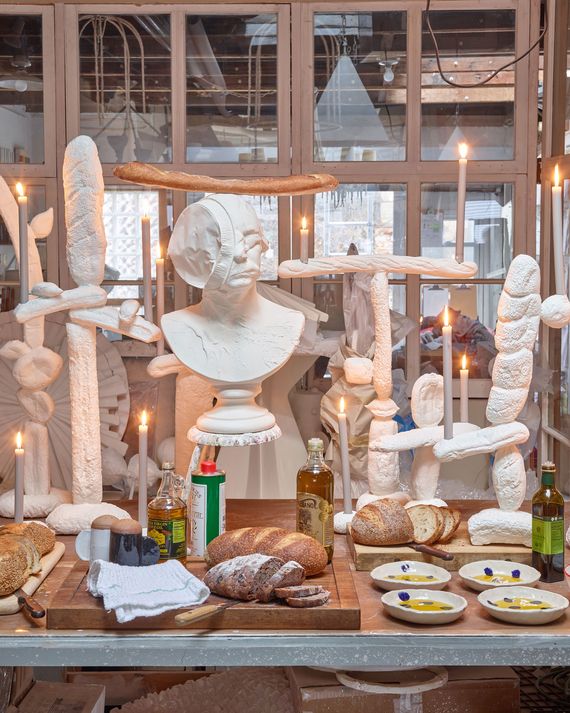 Pie George!
, who presides over the table, is Stephen Antonson's way of throwing a pie in the face of too much seriousness. The plates are by Detroit-based artist Ben Saginaw.
Photo: Aaron Delesie
It's the time of year when we gather around tables large or small. The new book At the Artisan's Table (Vendome Press) might give you some inspiration on how to set it. In the book, Jane Schulak, founder and creative director of the nonprofit Culture Lab Detroit, teams up with event producer, designer, and author David Stark with text by Kathleen Hackett and photographs by Aaron Delesie. The goal? As Schulak puts it, "connect the dots where 18th century meets 21st century."
Schulak and Stark asked contemporary artisans — including ceramicist Roberto Lugo, plaster master Stephen Antonson, and trompe l'oeil artist Stephanie Shih — to reinterpret a historical piece of tableware, and then Stark and Schulak created table settings. The exquisite results are illustrated in 18 chapters.
Here are some of the photos from plaster artist Stephen Antonson's chapter: