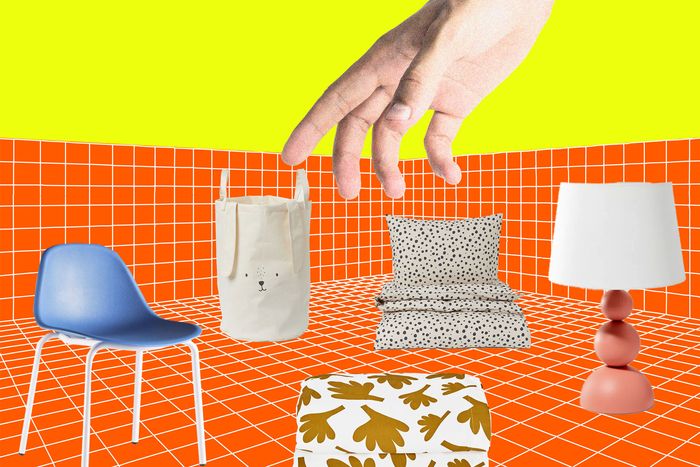 Photo-Illustration: Curbed; Photo: Getty Images/Retailers
When my son was born, we squeezed a crib into our spare room–office and found ways of using our old furniture for our new life, like converting a dresser into a changing table. Now he's older and has his own, proper room, and it's a delight to find ways for his space to reflect his interests, his personality, and the way he likes to spend time.
When I was first putting together his big-kid room, I struggled with the landscape of children's furniture and decor: Everywhere I looked, I saw either ubiquitous Ikea pieces or pricey high-end designer items. What I wanted was furniture that was fun, sturdy, and flexible enough that it could adapt to the changing style of his room. In other words, I wanted pieces that could last through the train phase, dinosaur phase, Pokémon phase, and wherever we are headed next.
Below are some of my tried-and-tested pieces for children's rooms. They're affordable, durable, and full of personality, but also easy to mix and match as the years pass.