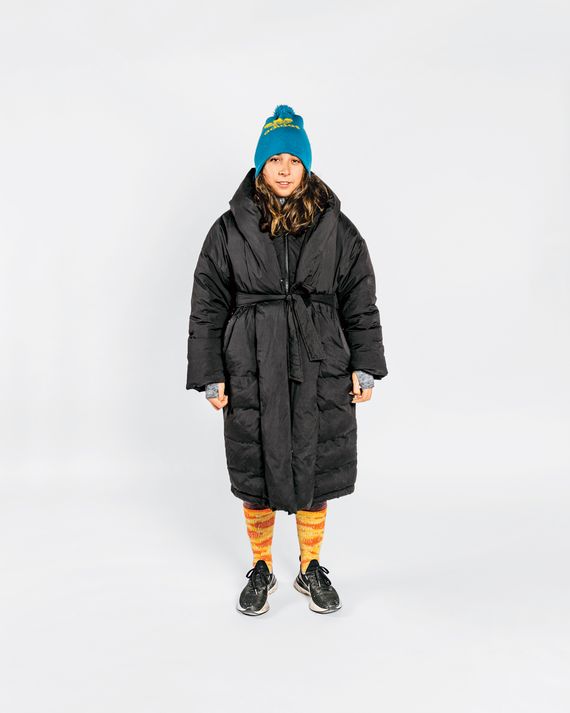 Photo: DeSean McClinton-Holland
Stephanie Parilla (pictured above)
Behavioral therapist, Williamsburg
Do you ski or snowboard?
Snowboard. I started two years ago when I went to Mountain Creek in New Jersey with some friends. I'm a very cautious person. Like, I mean, I love my life — I didn't want to die. But I went for it. And not to be cocky, but I've gotten a lot better. I recently boarded on one of those ramps and landed some shit.
What does being a behavioral therapist entail?
I work with kids on the spectrum, which can be very complicated but can also be amazing. I analyze their behaviors, then work with them to increase some and decrease others. And you have to use clinical judgment to put things in a hierarchy — What do we need to prioritize right now? If a kid is banging their head for the whole two-hour session, am I going to teach him what a duck is? The hardest thing about what I do is I can't turn it off; I analyze everybody's behavior, and that's exhausting. I'm learning to not, you know, but how can I not?