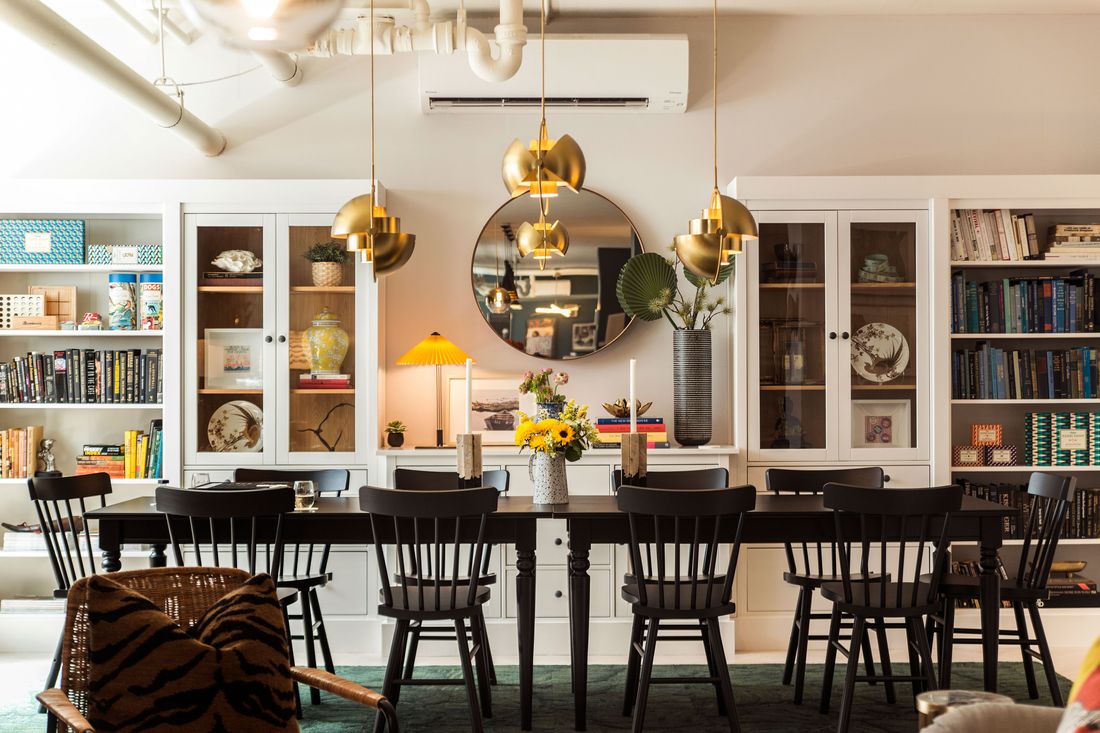 The new club room:
The shelves were put together from Ikea; then a contractor secured them to the wall and framed them to look a little more built-in.
Photo: Jory Sutton
"It was a sore spot for many years," says Jory Sutton, a photographer and commercial producer, of the men's club — which, as the name suggests, didn't allow women inside — that occupied a space under the lobby of the River Terrace cooperative building on Riverside Drive and 158th Street from the late 1960s until the early aughts, when the membership had all but died off. For a while, the ladies of River Terrace would hold their own gatherings there, and the fate of the room had been a topic of discussion at board meetings for years, which is how Sutton discovered the forlorn, long-neglected space after he and his partner, Alex Simon, moved in in 2014.
Built in the early 1960s under the auspices of the Mitchell-Lama program to create middle-income housing, River Terrace was always an uptown power building. Its prominent residents over the years have included the city's first Black mayor, David Dinkins, and his wife, Joyce Dinkins, Fire Commissioner Robert O. Lowery, jazz bassist Ron Carter, and filmmaker William Greaves.
Members of the co-op board had the idea that the room could be revitalized; a committe was formed in 2019. Mark Hines, a former board chair and currently a co-chair of the Club Room committee, knew the history of the place well: "His father was a member of the men's club, and his mother rallied against the men having the space!" Sutton says. After many meetings — it's a co-op, so these things take time — it was agreed that the Club Room would be set up to offer different areas to dine, play, and just relax. "There was a whole team in charge of clearing out the space. They organized the entire effort, and there were so many great jazz records and classic rock records, and some of the artwork we were able to repurpose and utilize."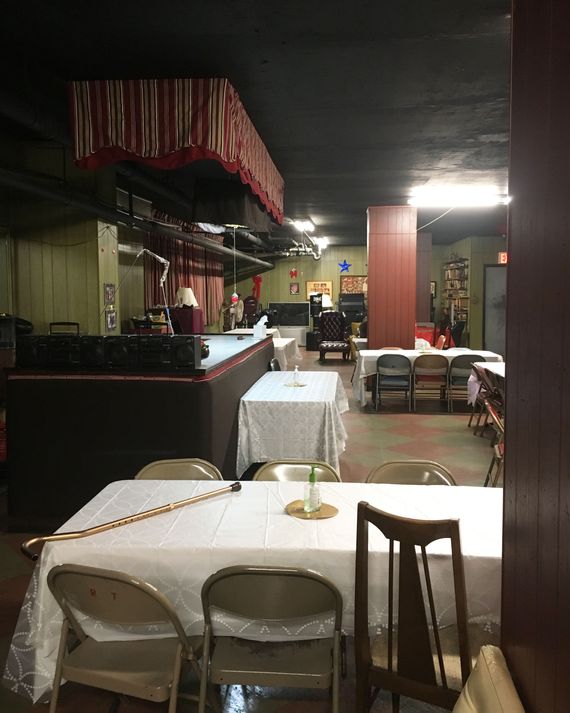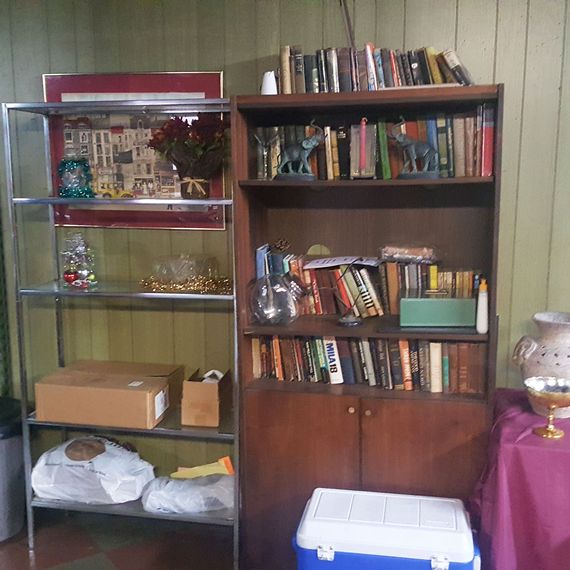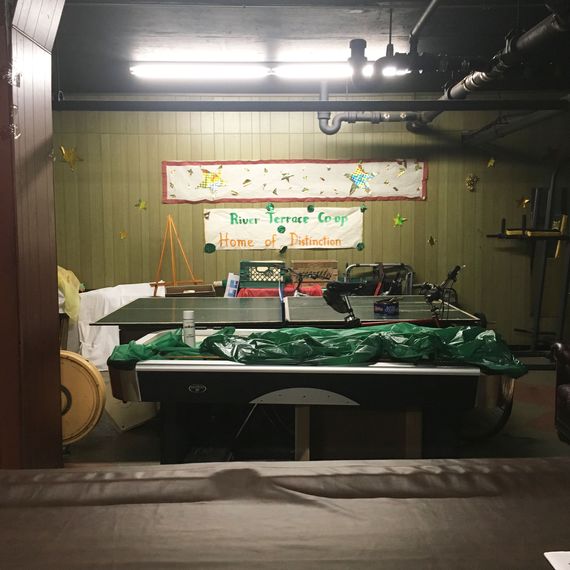 The budget was divided into the construction of the room, which included putting down new floors, new electric, and drywall. Much of the art and the books in the library were donated. The furnishings mostly came from Ikea, but they ran into supply-chain issues during the pandemic. Sutton was undaunted. "I became Ikea's customer-service nightmare," he says, laughing. "I found, online, the North American president of Ikea and just kept sticking him on emails," Sutton says. "So finally, over the course of 2020, orders would come in phases."
The purpose of the Club Room is not just to honor the history of the building but also to get people together again. "I always loved how design and lighting can give a space a personality, and it can change people. I love just being able to make things beautiful," Sutton says. "And everyone deserves beauty." The room has not officially opened yet, but he says, "We've held some open house tours with co-operators, young and old, who are so incredibly happy to see this transformation."