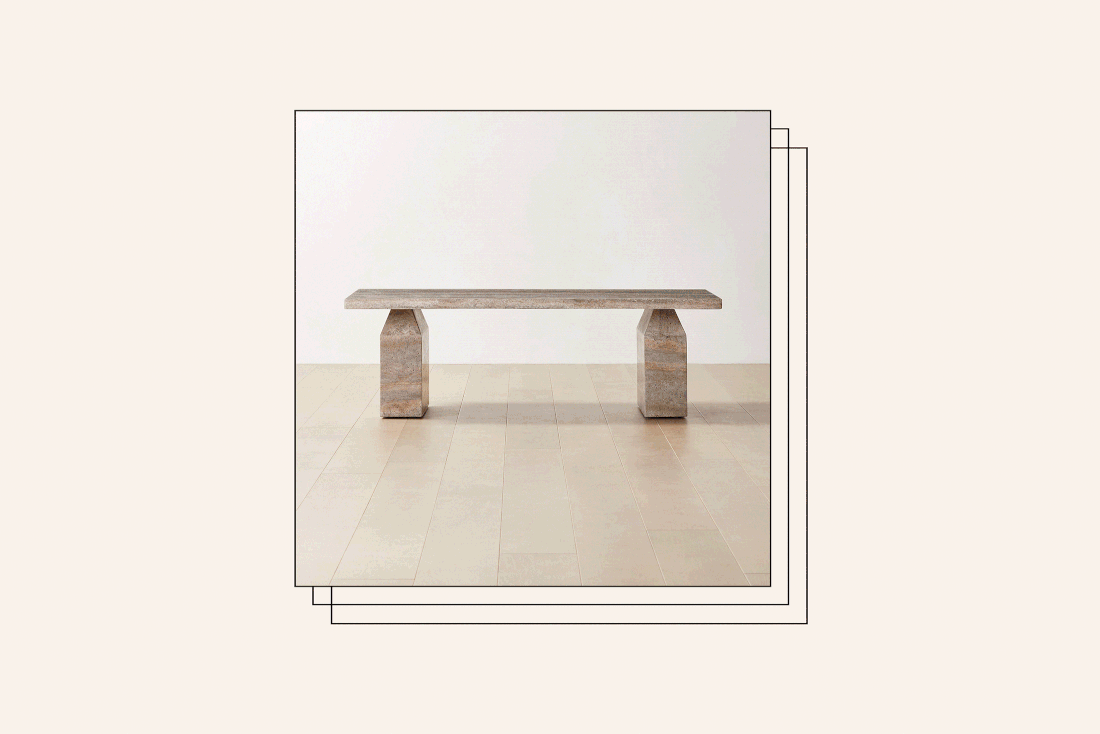 For design lovers, fall is a time of renewal — a chance to start fresh, experiment with new perspectives, and tap into the season's biggest decor trends. If you're here for the rich, warm tones and plush textures, don't worry, there's plenty of that ahead. But more than anything, there's something Tiffany Howell, co-founder and principal designer of Night Palm, wants you to know about decorating: It's all about getting in touch with your feelings. In other words, it's time to embrace your inner angst and lean into the moodiness of fall (Scorpios, this will come easy to you).
"Each new season brings about change, not only in our environments, but within ourselves," Howell says. "I think it's important to honor these changes in your space and make sure it continues to reflect your dreams and needs." To her, each space should be designed to reflect your emotional landscape, starting with how you feel within it. From there, you can layer in rich textures and colors, as well as sculptural and artful shapes that will bring those feelings to life.
The good news is that this season's most prominent trends lend themselves perfectly to those textures, colors, and shapes that Howell speaks of, meaning you can both stay current and express those emotions within your space. Whether you want to get touchy-feely with your decor or are just looking for a little refresh, she breaks down three fall design trends, along with her favorite CB2 picks to accompany each.
'70s Villa
There are two types of people: Those who long for crisp fall days and all things moody, and those wistfully clinging on to their summer travels by keeping things airy and bright. Either camp will enjoy the '70s villa trend, which nods to the decade in question by way of Europe (specifically Italy). Howell notes that it's a trend designed around sentimentality. "You can continue those memories by creating spaces that are reminiscent of that nostalgia," she says.
Imagine yourself lounging about a grand palazzo in Milan at the height of the mod era and you have the '70s villa aesthetic. Low seating, shiny chrome, and sexy marble make up the trend, with a reimagined color palette that brings it firmly into fall 2022.
The vibe: "Romantic, sexy, and timeless."
The colors: "Moody hues and subdued palettes of rust, cognac, creams, and chocolate browns."
The materials: "Marbles, velvets, and rich wood tones."
The statement pieces:
Carbon Brown Burl Wood Media Credenza — "I love the drama of the dark burl mixed with the brass hardware. This would make the perfect record cabinet and bar in a social space of the home."
Kingsbury Curbed Marble Nightstand — "This nightstand feels like something that you would see at an old Italian palazzo. I love the rich tone of the wood, and the marble veining makes it feel more artful."
Matra Camel Velvet Lounge Chair — "Camel is one of my favorite colors since it can act as a neutral and go with any color palette. I love how sculptural this chair looks."
Postmodernism
Postmodern design takes everything that's traditional and turns it on its head. "It's intended to be a conversation starter and inspire visual contemplation," Howell says. Elements like bold forms, architectural details, and graphic materiality command attention. "It's perfect for this time of year as people move indoors for more social gatherings."
The vibe: "Postmodernism threw formality out the window and imposed rebellion and outrageousness."
The colors: "Retro shades and metallic tones."
The materials: "Velvet, plaster, lucite, and bouclé."
The statement pieces:
Civita Modern Brown Travertine Coffee Table — "A beautiful sculptural stone furniture piece can elevate any room."
Cecil Cream Velvet Sofa — "This sofa is a perfect example of strange proportions. It has a playfulness to it but the cream color refines it and gives it a coziness."
Castell Cream Channel Tufted Dining Chair — "I use a lot of vintage Steve Chase in my designs. I really like his use of postmodern channeling. These chairs feel like a nod to that. And, they look extremely comfortable for long dinner parties."
Collectors' Items
Combine sentimentality with art and decor pieces and you have the collectors' items trend. It's one everyone can participate in since anything goes, from showpieces or curios acquired from luxury auction houses to ones that only feel like they are (but aren't). A painting you found at the flea market could be a collector's item, but so could that ceramic bowl you made in art class in 1998.
"It feels most special to collect objects over time that call to you and play a part in your life's narrative," Howell says. "It's also an easy way to mix things up in your space and introduce seasonal colors without a hefty commitment."
The vibe: "Objects are an easy and inexpensive way of personalizing your surface spaces to reflect your personality."
The colors: "All colors."
The materials: "Glass, metals, stone."
The statement pieces:
Laza Polished Brass Wall Mirror — "I would use this mirror in a powder room as a talking point flanked by two beautiful scones. It feels very Italian to me."
Pierce Champagne Bucket Stand — "Every client of mine requires an area for drinking and entertaining and I love the glamorous aspect of a champagne bucket."
Taft Decanter — "There is no better way to elevate your bar area than with beautifully shaped decanters. I use a grouping of them and place them on vintage trays."
This advertising content was produced in collaboration between Vox Creative and our sponsor, without involvement from Vox Media editorial staff.